PEM® PreTect™ Thread Masking Plugs
Re-engineered for ultimate thread protection - reducing labor and increasing production throughput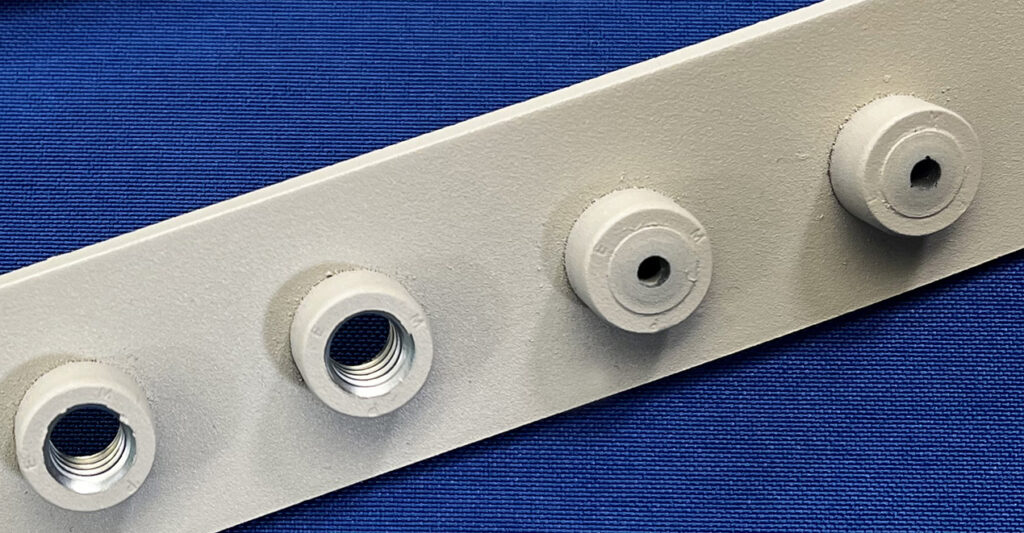 PreTect™ thread masking plugs are available for self-clinching nuts in a variety of thread and material sizes.
Fasteners are shipped with plugs already in place
Plugs are easily removed by the end user with a fine tip tool or supplied removal tool
Plugs can withstand 482˚F / 250˚C temperatures
PreTect™ Thread Masking Plugs are available for #4-40 to #0616 and M2.5 to M8 standard type self-clinching nuts. Contact the Tech Support team for plug options in other internally threaded fasteners.