6 Types of Automotive Fasteners and When to Use Them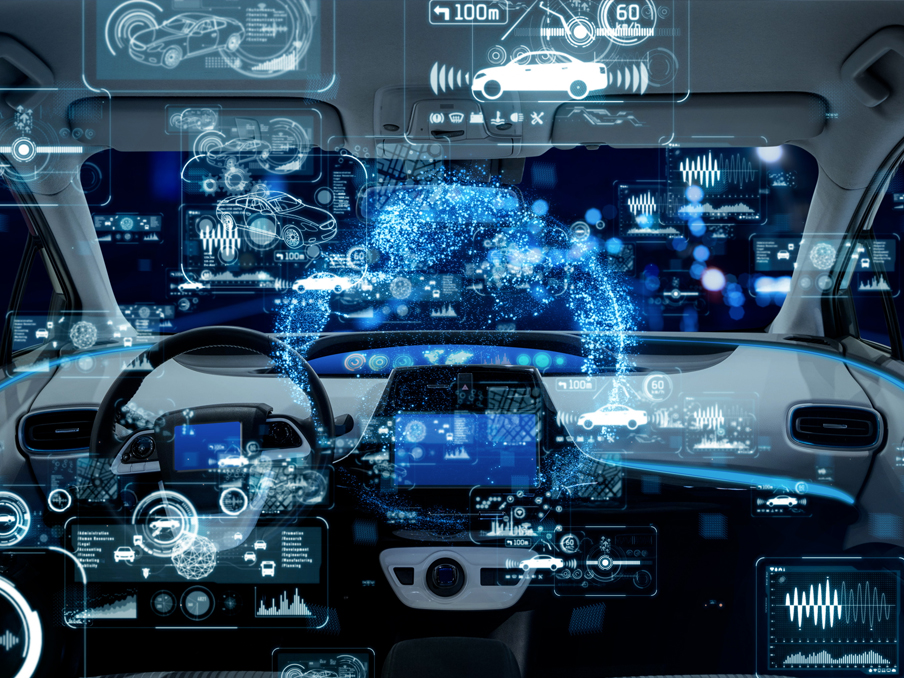 Fasteners are integral to the automotive design process and continue to grow in usage. It's estimated that the global automotive fastener market will grow nearly 3.3% year on year over the next decade.
This article will go through the different types of automotive fasteners used in the industry, including automotive electronics (AE).
What Materials Are Used in Automotive Fasteners?
There are two fastener materials primarily used in automotive projects. These are:
1. Metal Fasteners: Iron or aluminium alloy is the most common material in automotive projects. Typically the most durable and reusable material, most bolts are covered in zinc for rust protection and durability. Used for the firm position of heavy items, engine parts and suspension components, wire and bar stock is used to produce bolts, screws, nuts and spring fasteners.
2. Plastic Fasteners: Plastic fasteners are commonly used to produce connectors, pins, spacers and washers. Crafted with vinyl, plastic fasteners are manufactured through injection moulding. The materials cost less and don't rust, conduct heat or electricity.
Fasteners Used for Automotive Design — What Are They?
The overall performance and reliability of a vehicle's components depend on the type and quality of a fastener. Here are the different types of automotive fastener applications used with nuts, studs and screws:
Self Clinching Fasteners: Self-clinching fasteners come with a serrated clinching ring to prevent rotation after installation. With this innovative functionality, self-clinching nuts can provide strong load-bearing threads in stainless steel sheets as thin as 0.64mm. Fastener types used include studs and pins, standoffs and blind fasteners.
Riveting Fasteners: A rivet is a mechanical fastener composed of a head on one end and a cylindrical stem on another.
Blind Threaded Inserts: Blind threaded inserts are designed to provide strong threads in thin materials. They're called 'blind' because they can be installed from one side of the panel. Ideally suited for tubing, extrusions and other similar types of applications
How Are Fasteners Used in the Automotive Electronics Industry?
Electronic components must be attached reliably and securely when installing fasteners in AE projects to deliver optimum performance. All types of fasteners listed also apply to the AE industry, but there are multiple types of fasteners used specifically. These include:
Surface Mount Fasteners: Surface mount fasteners on PC boards become another board component. This alleviates potential damage to PC boards due to improper secondary installation operations. The benefits of using SMT fasteners include faster assembly as well as reduced scrap, handling and board damage risk.
Broaching Fasteners: Broaching fasteners offer practical alternatives to "loose" hardware. They're a knurled-shank fastening device that can be pressed into a hole to provide a permanent, strong, threaded or unthreaded attachment point in non-ductile materials. Broaching fasteners are best used in applications such as printed circuit boards when surface mounting is not an option.
SI® Fasteners: SI® inserts are typically used in applications where strong, permanent threads are required in plastic materials, especially when the unit requires frequent assembly and disassembly.
Where to Use Fasteners in Automotives
Automotives and electronic components rely on fastening solutions for successful implementation, including engine management, body seating, transmission processes and ignition, to in-car entertainment systems and telematics.
To ensure high-quality automotive design processes, we recommend self-clinching fasteners for applications requiring mounting, spacing or stacking panels, boards or components. Whereas blind-threaded inserts are best-suited for tubing, extrusions and other similar types of applications.
Want to Learn More About Fastening Innovation?
By understanding the different types of fasteners to use in your automotive design projects, you can simplify your processes and improve the overall quality of your manufacturing.
Our free-to-register FastenerClass® lessons provide innovative solutions and education to help design engineers reduce costs, assembly time, strength, weight and overall quality. Click the link below to find out more. 
---