PEM® Self-Clinching Fasteners Solutions In Europe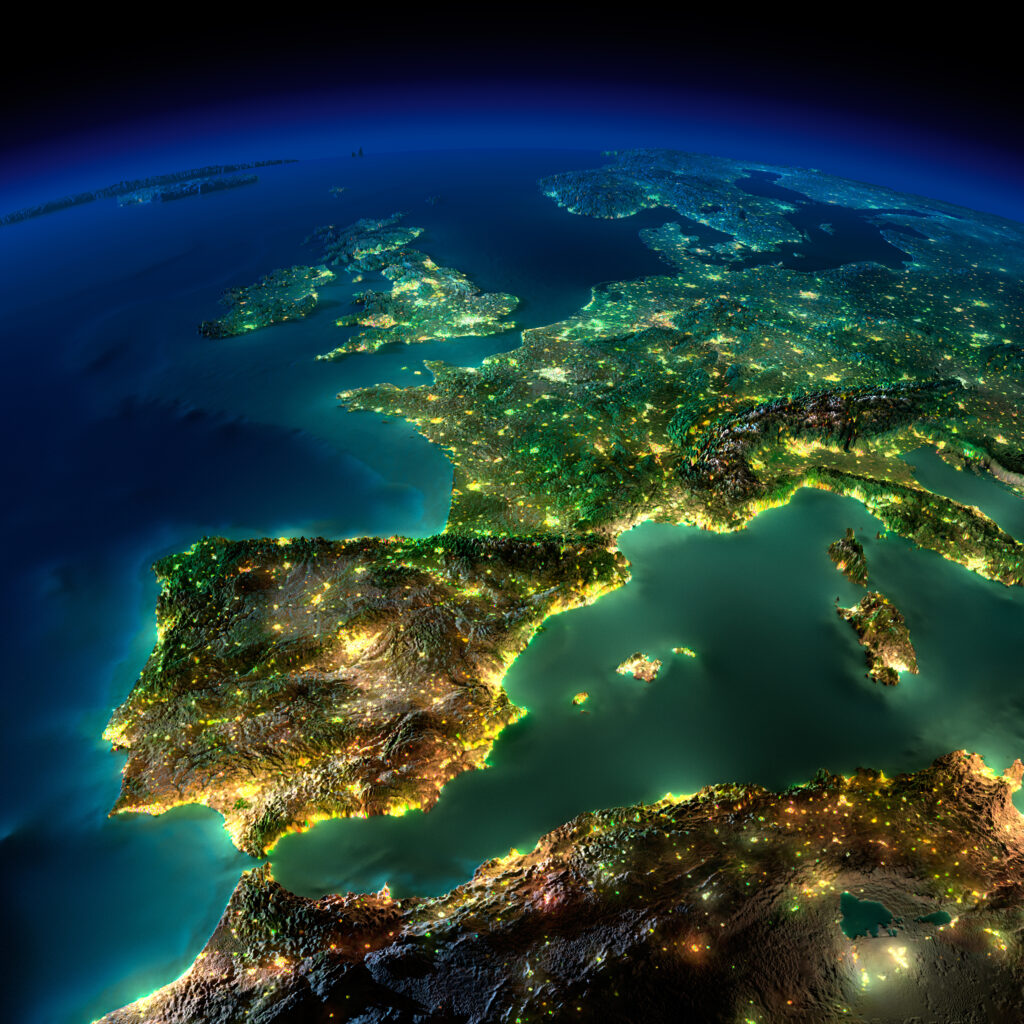 The European fastener market is projected to rise rapidly in compound annual growth rate in the next five years, as supply and demand in industries such as automotive electronics (AE) and electric vehicle (EV) accelerates.
PEM® is a world leader in fastening solutions, with our expertise covering these industries as well as consumer electronics, datacomms and more. This article discusses the challenges fastener providers face in Europe and how we provide solutions directly from Galway, Ireland.
Europe's Supply Chain Challenge
An accelerating number of cutting-edge technologies are entering the European market. New designs are more compact and sustainable and can be only delivered with equally sophisticated fastening solutions.
This estimated rise in fastener production in Europe comes with many challenges. When battling to meet this increased demand, you should consider any potential supply chain issues experienced by European customers and how this affects shipping across Europe.
Some of these challenges include:
Impact following the coronavirus pandemic: With production lines shut down across Europe following the pandemic, it has resulted in a dramatic increase in supply, demand and pricing for raw materials. These are costs many can't keep up with.
Shipping delays and rising costs: With critical raw materials such as steel rising in price, it impacts the availability of fastener production and shipping materials. Outsourcing production facilities can increase this delay and lead to higher costs, so this isn't an ideal solution either to overcome challenges.
EU tariffs: With EU tariffs affecting import prices, importing rules and subsequent lead times, it's a factor that manufacturers should consider, especially when conducting trade with non-EU countries. The ongoing anti-dumping investigation conducted by the EU Commission is also impacting fastener imports from China.
When addressing the issues affecting the European fastening industry, fastener manufacturers in Europe should consider estimated shipping times, costs and importing regulations too.
PEM®'s Galway Plant — Providing All Solutions Under One Roof
Over the past two decades, our European headquarters in Galway, Ireland has elevated our position as a leading provider of fastener technology that provides solutions to supply chain challenges.
The PEM® Galway facility is the primary manufacturing site for our patented and sought-after self-clinching fastener products sold across Europe. The site provides our European customers with custom fastener solutions, installation design and advanced testing capabilities.
Spanning more than 185,800 square meters, the site houses an extensive engineering centre, including an independent research and development centre supported by our Product Development Engineers as well as world-class leading technologists. Our European headquarters provides dedicated services across Europe, meeting high demands without any shipping delays.
As a dedicated hub for our European operations, the Galway plant provides unique services such as:
Complete supply chain service: We cater to every process customers may require in fastening production with our innovative in-house solutions. This includes everything from the point of supply and fastener engineering to research and development and manufacturing and post-sales support.
Enhanced capability: Our European HQ expands on the needs of a European market with design expertise, advanced testing capability and customer service. Additionally, our secondary in-house processes includes, heat treatment and electroplating capability for essential fastening materials, including copper, nickel, tin and silver.
Instant EU service: We ship across Europe from our Galway, Ireland plant and provide 24-hour support, responding quickly to all inquiries and adapting our lead times to suit all of your fastening requirements. We produce all of our products in-house, ensuring quick response, production and shipping.
GDPR compliance: Our European customers can be assured their data is safe. As our services are based in Galway, all information and data storage is EU compliant and in line with current regulations.
Local installation solutions: PEMSERTER® In-Die Engineering team and Haeger® distribution centre.
Along with providing dedicated turnkey solutions, the Galway facility allows us to create innovative, industry-leading products and technologies. Our newly-opened Technical Centre for Excellence offers technical advice on fasteners, advanced testing facilities and capabilities to help you complete your project — no matter the complexity.
Innovating From Europe, Throughout Europe
Our comprehensive fastener service makes PEM® the ideal partner for European businesses that need regular support. You can count on our expertise as a reputable and global supplier for your local and unique requirements.
The fully in-house production service at our Galway plant positions us as a reliable leader across Europe for fastening solutions.
PEM®'s services provide various fastener types for your engineering specifications, including self-clinching, broaching, flaring, surface mount or weld technology. Our fastener guides delve into the types of fasteners used for a variety of industries and go into the requirements and considerations for design engineering excellence.
Want to Find Out More About Our European Capabilities?
Our Galway, Ireland manufacturing centre guarantees high-quality service and production for European businesses, with fastening solutions that help engineers like you design your products without worrying about slow production and delivery.
To learn more about our European operations and the Galway facility, contact us for more information by clicking the link below.