INST-MACH-13
ATLAS® RIV 912 Pull-To-Stroke Spin-Pull Tool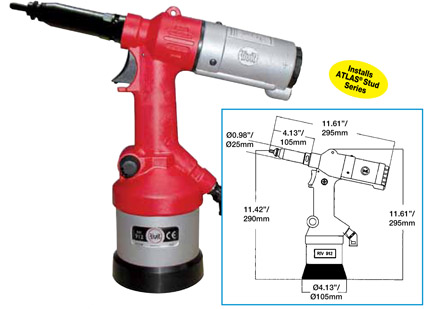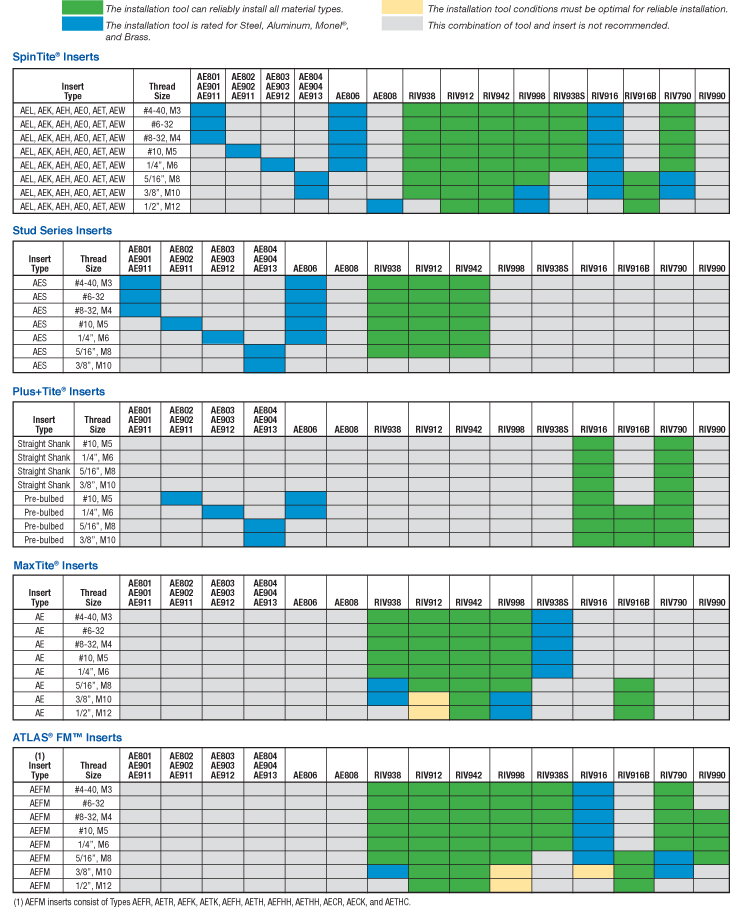 INST-MACH-13
ATLAS® RIV 912 Pull-To-Stroke Spin-Pull Tool
The Riv 912 spin-pull tool provides powerful spin/pull action to easily install ATLAS MaxTite® fasteners.
One position trigger mechanism to start automatic stroke.
Plastic casing and aluminum piston and cylinder make the tool lighter and easier to use.
Mandrel is a hardened socket head cap screw which is easy to replace when necessary.
Specifications
Product Category

ATLAS® RIV 912 Pull-To-Stroke Spin-Pull Tool

Product Detail

RIV 912 (3440900 tool only) – Nose pieces sold seperately.
RIV 912-UN (unified kit) – includes a gun and tooling to install thread sizes #6-32, #8-32, #10-32, 1/4-20, 5/16-18, and 3/8-16″.
RIV 912-MT (metric kit) – includes a gun and tooling to install thread sizes M4 through M12.

Specification Table

ATLAS® RIV 912 Pull-To-Stroke Spin-Pull Tool Specification Table

Brand

ATLAS

Product Type

Installation Equipment

Technology Type

Installation Technology
Inventory
| Distributor | Quantity | Contact | Phone | Address | Locations |
| --- | --- | --- | --- | --- | --- |