Aerospace and Defense Electronics
Fastening solutions for aerospace and defense electronics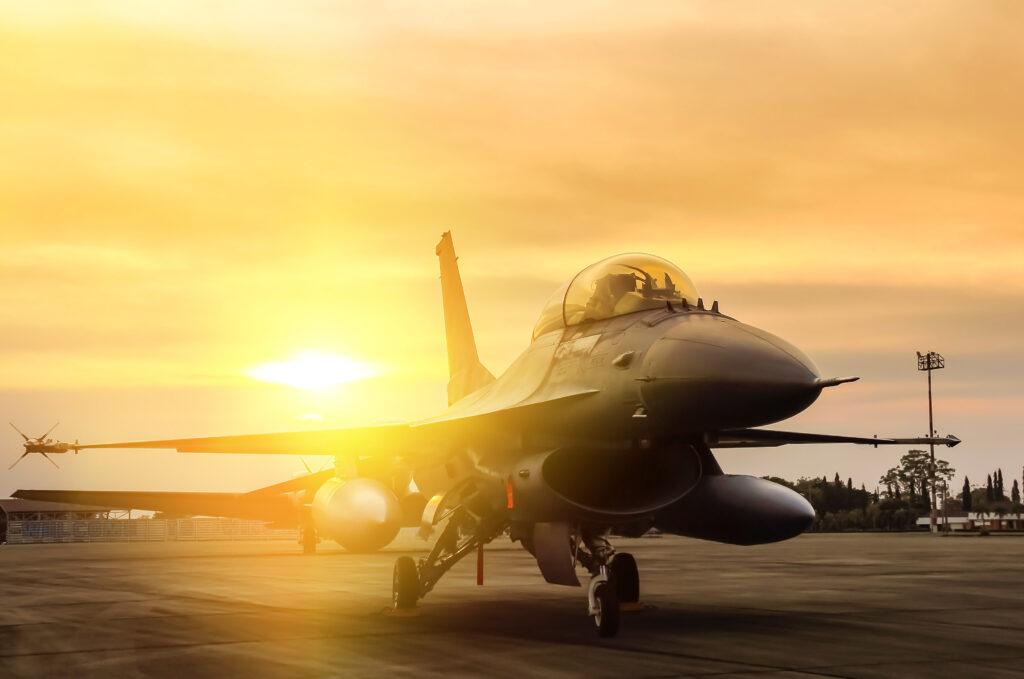 PEM® Innovation Can Move You Forward

From standard catalog parts to custom-engineered solutions, PEM® fasteners deliver rugged, reliable performance for a wide range of defense applications and related applications in military, aerospace electronics, and beyond.

The innovation behind our self-clinching, broaching, flaring, and surface-mount technologies gives you the power to miniaturize, improve costs, and reduce assembly time.
Your Source for Compliant Parts
PEM® products are certified to meet a number of defense and military specifications.
DFARS
MIL-SPEC – see our MIL Cross Reference Chart for PEM® Fasteners
NASM
NSN – over 2,000 PEM® parts available on NSN lookup
ITAR
ISO 9001:2015 Certified – global PEM® locations in U.S., Singapore, Germany

DOD Qualified Suppliers List for Manufacturers (QSLM) – Class 2 and Class 3 Threaded Fasteners.
View all PEM® regulatory certifications and compliance for government requirements here.
Fasteners for PC Board applications
PEM® offers a comprehensive line of fastening solutions for use with PC board applications used in aerospace and defense electronics. These fasteners can satisfy component-to-board, board-to-board, and board-to-chassis attachment needs and deliver optimum product performance.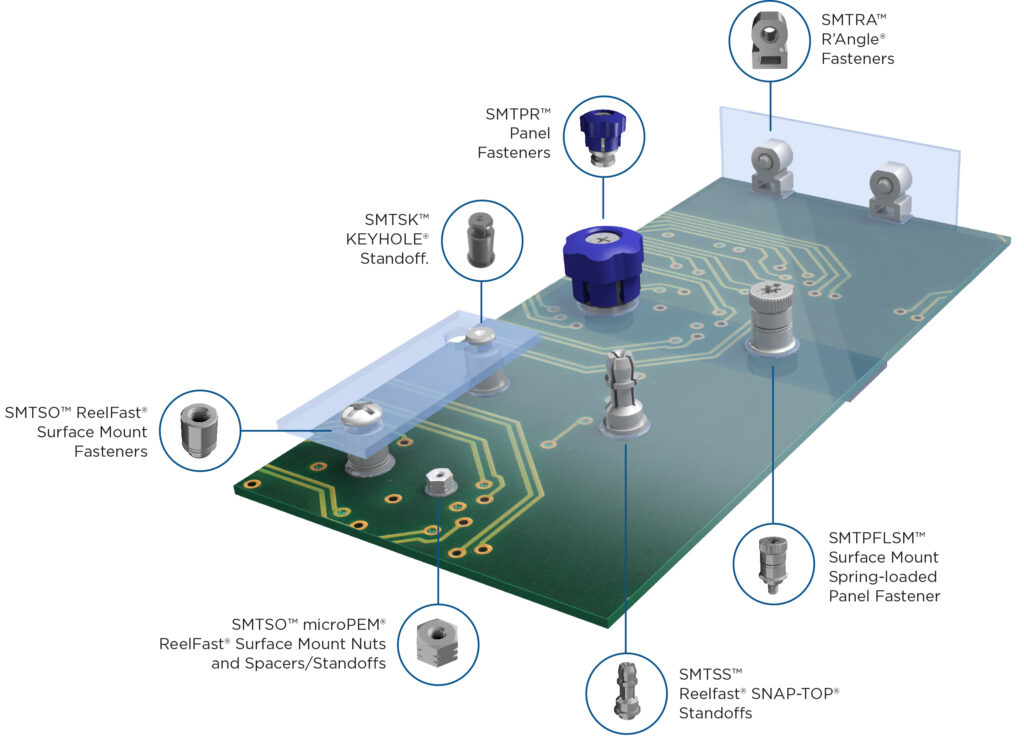 ReelFast® Surface Mount Fasteners
PEM® surface mount technology (SMT) fasteners mount on
PC boards and use the same soldering processes as the
board's other electronic components.
Eliminates common productivity and damage issues caused by loose fastening hardware and broaching fasteners
Supplied in tape-and-reel packaging for easy pick-and-place assembly
Excellent pullout and torque-out forces
---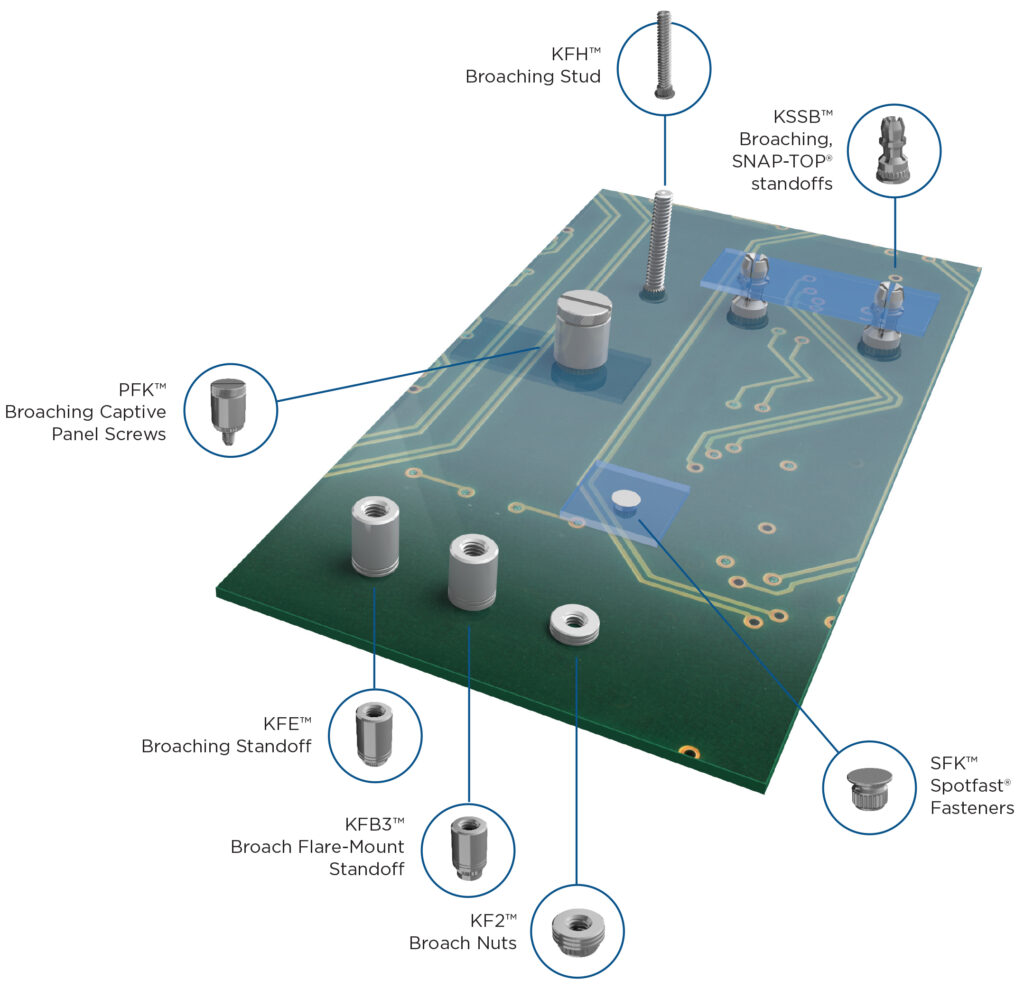 Broaching Fasteners
This fastening solution offers a practical alternative to loose hardware, which can increase the risk of poor performance in mission-critical applications. It is a knurled-shank fastening device that can be pressed into a hole to provide a permanent, strong, threaded or unthreaded attachment point in PC boards.
Specially formed axial grooves around the fastener shank "broach" or cut into the material, creating a firm, interference-type fit resistance to rotation
---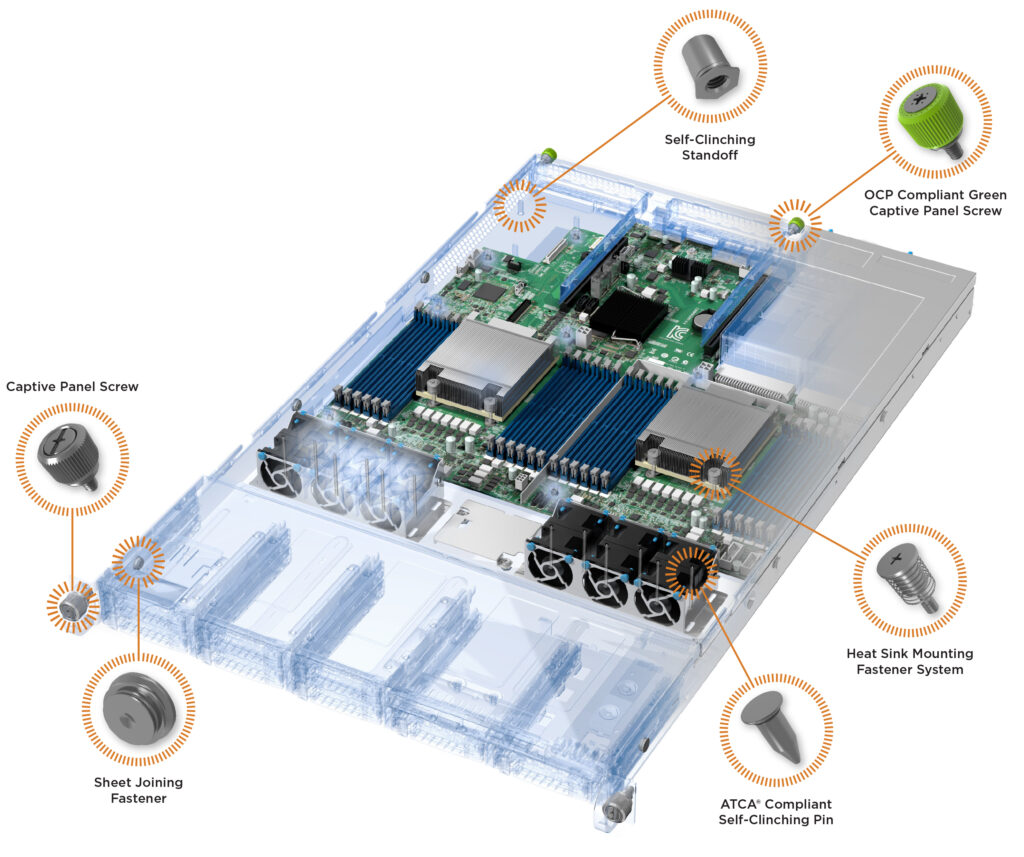 Fasteners For Network Applications
Product performance is only as strong as the components inside. That's why so many trust PEM® fastening solutions. Our fasteners can be found in just about any network application for aerospace and defense – from servers, switches, and routers to 5G network infrastructure and data centers.
help center
Have a project? Let's get started.
Have an application question? Talk to a PEM® engineer and discover the most reliable, cost-effective fastening solution for your biggest challenge.
Request free product samples and see how our innovative fastener designs and technologies can help save you time, money, and resources.
Gain valuable insights from our extensive resources center. Includes product catalogs, CAD drawings, data sheets, videos, design guides, and more.
Find information on environmental and government compliance, quality approvals and certifications, and browse other regulatory resources.  
PEMEDGE® Services
Gain a market edge.
PEMedge® Services give you a full suite of expertise to improve your product's cost, quality, time to market, and overall performance.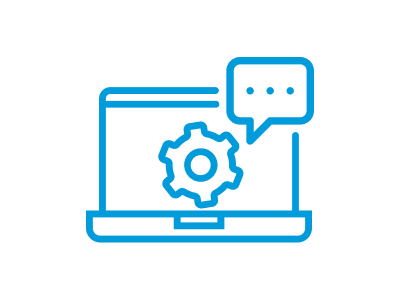 Virtual Tech Support
Connect with a live senior PEM® Engineering expert – you choose the date/time
Get advanced consult for your application and design questions
Review drawings and 3D models
Discuss technical cleanliness needs
Explore product teardown opportunities
Have a question?
Talk to an Engineer.
See what's possible.
Connect with a PEM® engineering expert today and discover a reliable, cost-effective fastening solution for your challenging applications.
Or call any of the direct phone numbers listed below:
U.S.: 1-866-236-4063
Europe: 353-91-751714
China: 86-21-5868-3688
Singapore: 65-6-745-0660