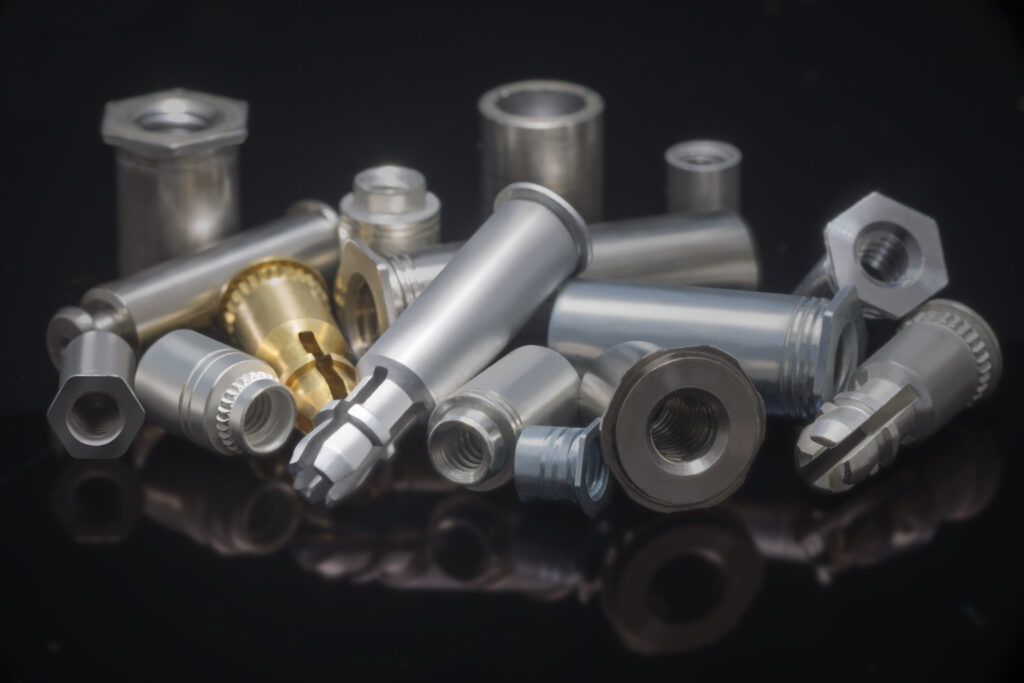 Table of Contents
How It Works
While self-clinching relies on a ductile panel material and SMT requires solder paste and reflow, broaching is a simple and cost-effective attachment solution for brittle materials like PCBs. Broaching technology employs a knurled shank that serves as both a pilot diameter and an anti-rotation feature.
Though more commonly used in inserts for plastics, a helical knurl is used by the TackSert® fastener to greater emphasize pullout strength in cast metals and plastics. The knurls then have an undercut at the underside of the head or shoulder of the part, depending on what kind of fastener it is. Regardless, the utility is the same – the straight knurls cut through the PCB material and use the resulting pressure to keep the part seated in the board. This interference fit creates a permanent fixture that is strong enough to host nuts, standoffs, snap-tops, and studs.
Advantages & Limitations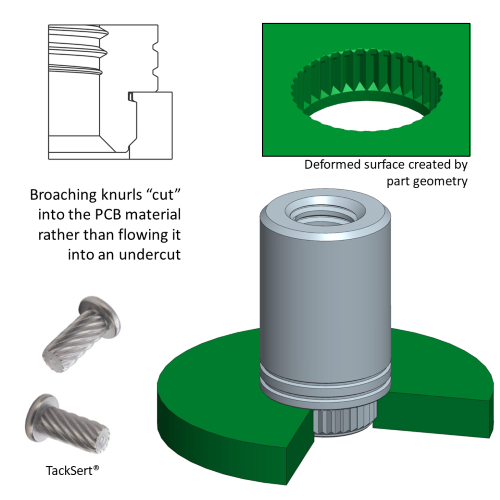 The most obvious advantage of broaching fasteners over alternative attachment features is the cost savings it can provide. While ReelFast® SMT fasteners require solder pads and a secondary reflow operation, broaching fasteners are permanently attached upon installation, saving time and energy in applications where less delicate electrical components are involved. However, with smaller electronic assemblies, the risk of damage becomes harder to minimize. Broaching requires a large amount of pressure and friction to maintain the strength of an interference fit. If there isn't enough material to sustain those forces, the panel will start to crack. Additionally, the consistency of pull-out strength performance depends more directly on the consistency of the PCB material, which can vary more than a metallic or plastic panel.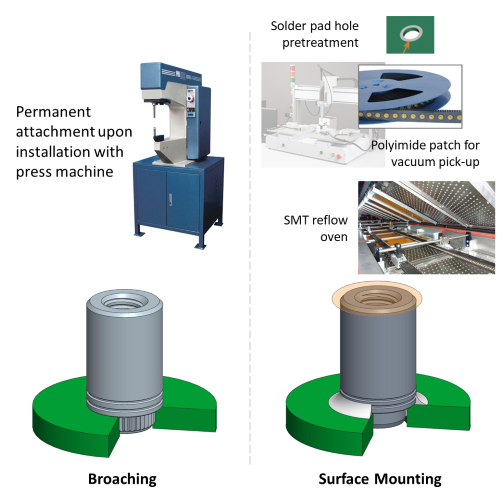 Brief comparison of installation processes
between broaching & SMT.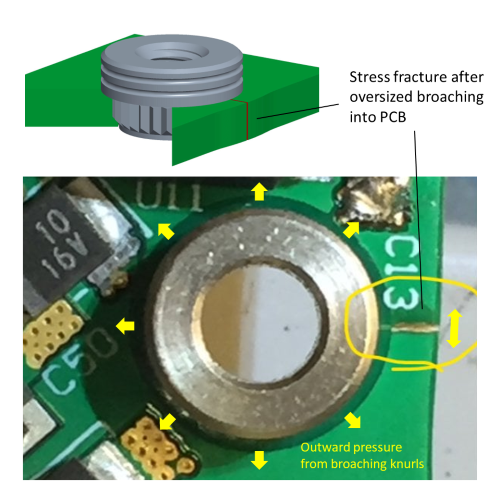 Damage caused to PCB due to oversized install of
broaching nut close to edge.
For more high-end or critical electronic applications, ReelFast® SMT fasteners are a safer choice. With almost no install force and a chemically bonded interface via reflowed solder, the risk of damage to the PCB is significantly lower. Some SMT products that don't have a shank and don't require a pre-drilled hole can sit on the surface without disrupting any copper traces inside the PCB. This allows for more dense configurations.
Common Applications
Broaching is almost strictly used in the context of electronic assemblies with PCBs. While it can be used in brittle plastics, more specialized solutions like the unique installation methods of threaded inserts leverage the versatility of plastic to create stronger joints than what broaching could accomplish.
Relevant products from PEM:
Visit the K Datasheet to learn more about our broaching products for PCBs.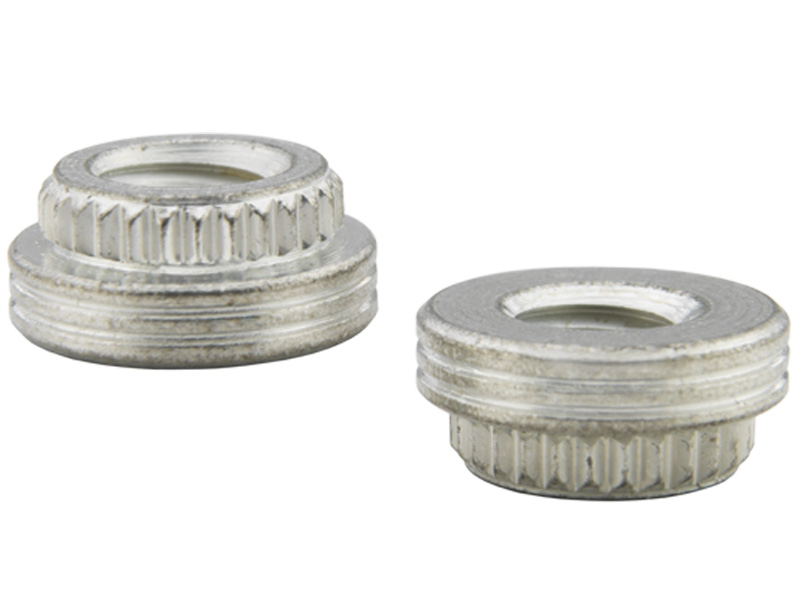 KF2™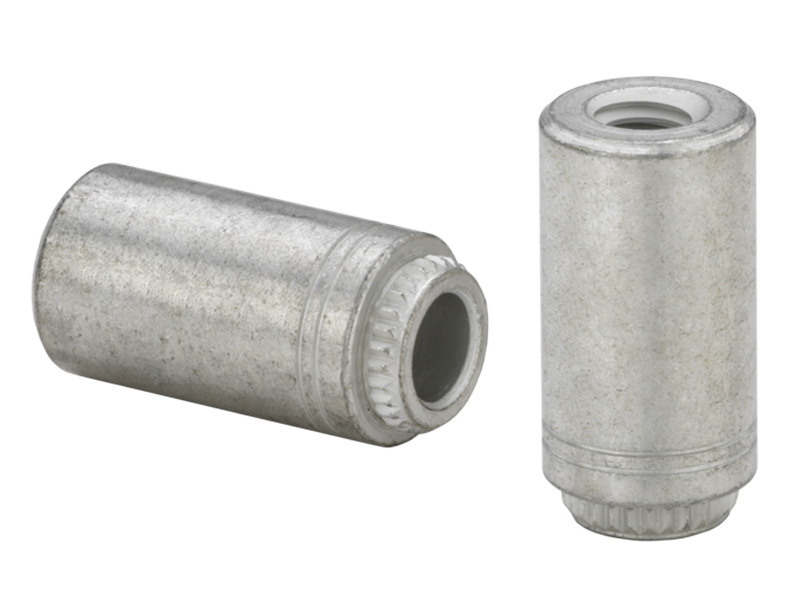 KFE™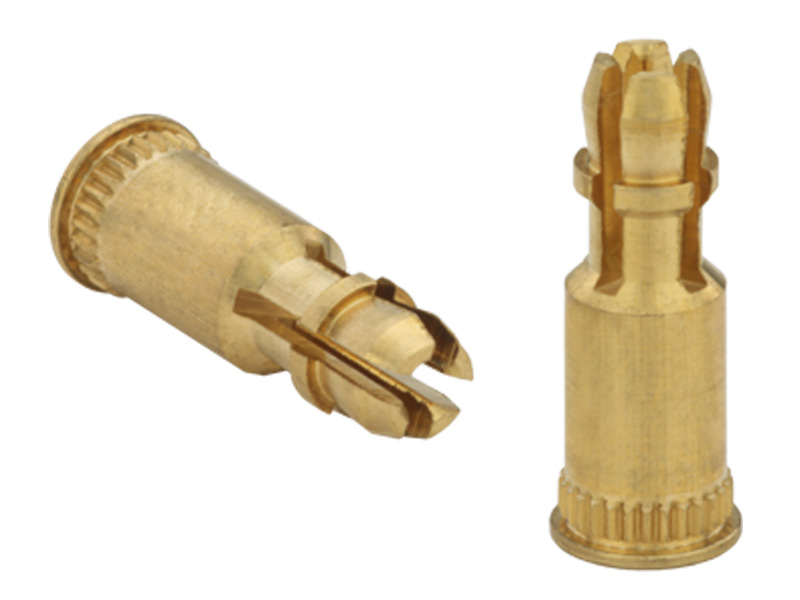 KSSB™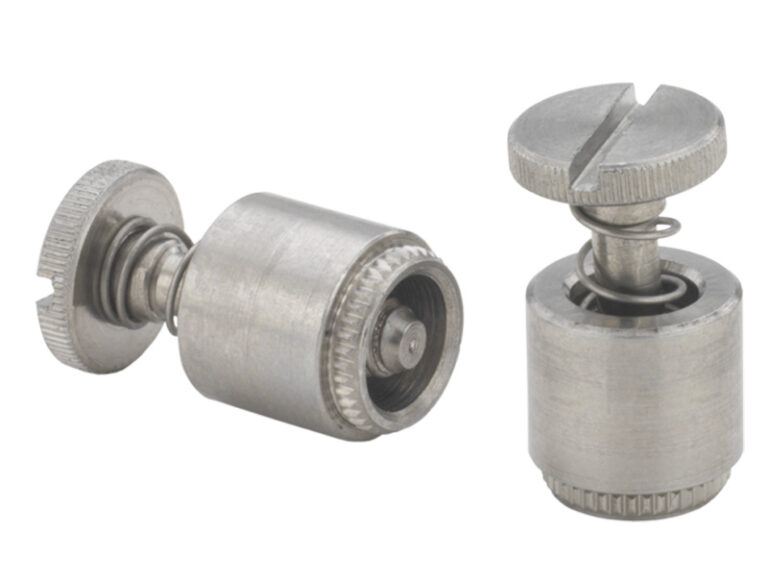 PFK™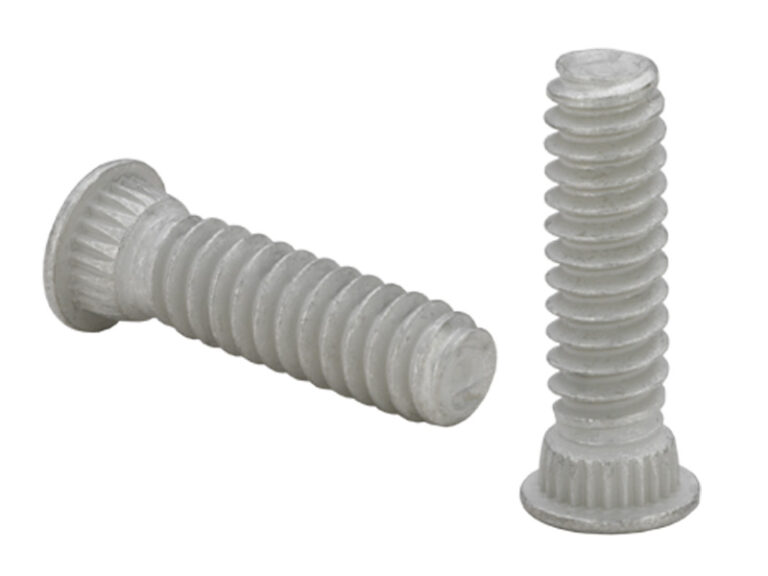 KFH™
Have a project?
Let's get started.
Talk to us about creating a custom part, tool or process. We are equipped to help you to take on and solve your biggest engineering challenges.
Talk to us about creating a custom part, tool or process. We are equipped to help you to take on and solve your biggest engineering challenges.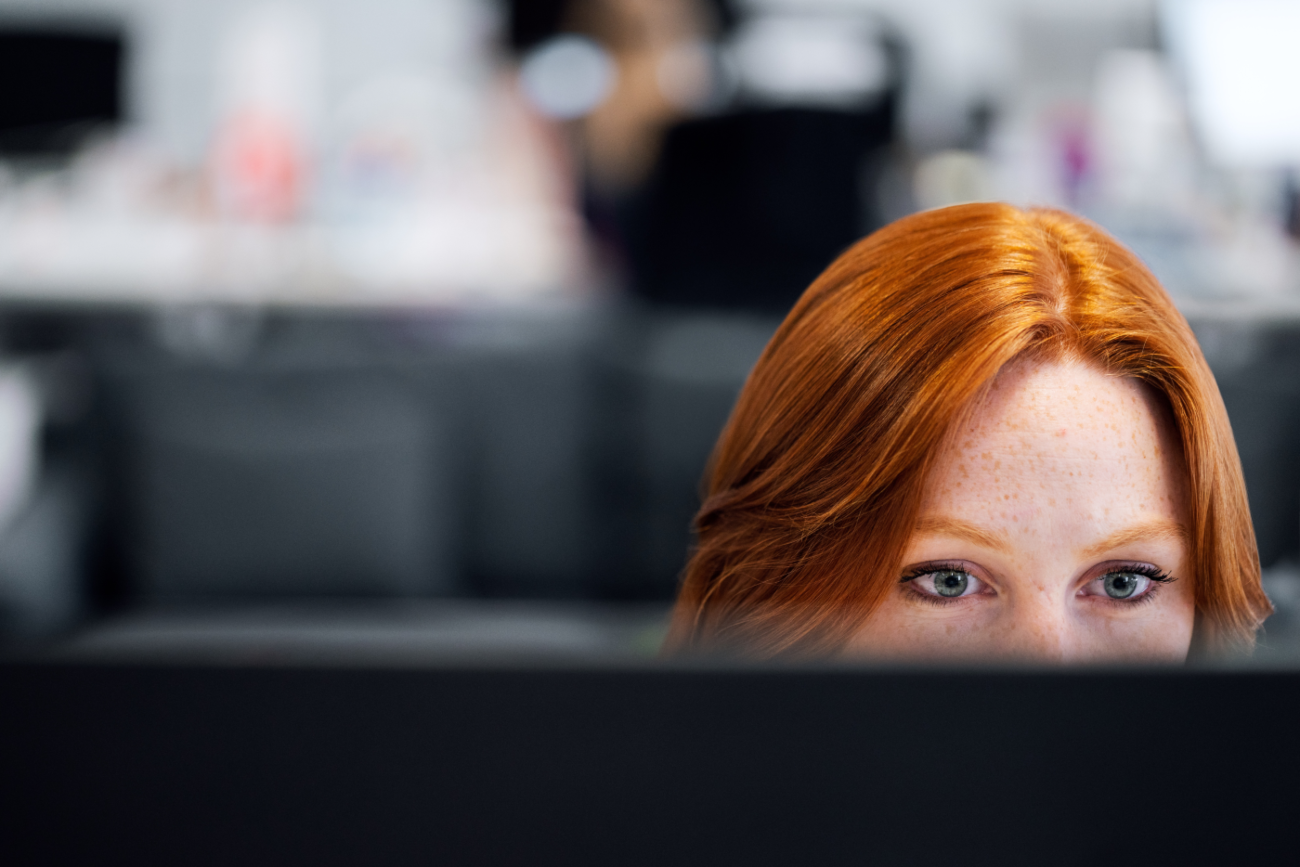 Looking for CAD Downloads?
Access to the original PEM Catalog and CAD downloads.
Have a question?
Talk to an Engineer.
See what's possible.
Connect with a PEM® engineering expert today and discover a reliable, cost-effective fastening solution for your challenging applications.
Or Call Us: 1-800-342-5736