The Challenge of Fastening Where Only One Side Is Accessible
Most fasteners designed to provide permanent load-bearing threads in thin materials require both sides of a workpiece to be accessible during installation and final component assembly.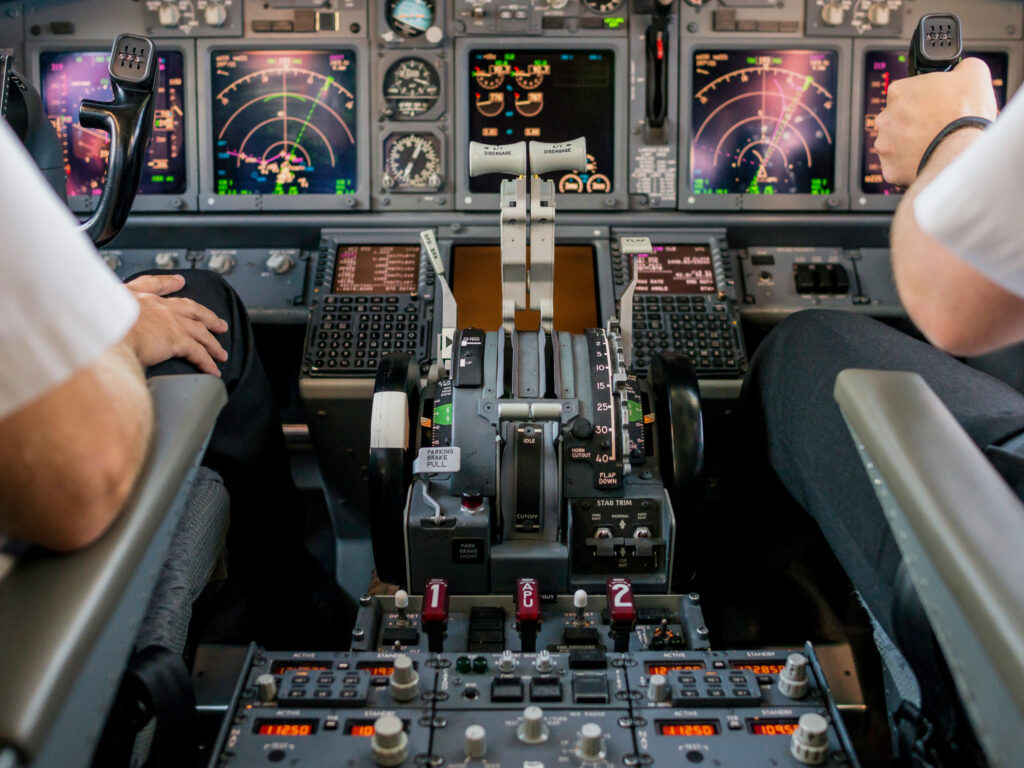 For those instances where there is access from only one side, so-called "blind" applications, threaded rivet nuts (also known as blind threaded rivets, blind rivet nuts, and threaded inserts) can provide a solution. And, with inaccessibility no longer an obstacle, threaded rivet nuts are ideally suited (where other permanently installed threaded hardware is not) for tubing, extrusion, and other similar types of applications.
Threaded rivet nuts are made from aluminum, brass, steel, or stainless steel and are designed to be used instead of tapped holes, weld nuts, rivets, and self-drilling or tapping screws. Installed from the accessible "front" side of a workpiece, these rivet nuts will provide strong permanent metal threads in metal or plastic sheets as thin as .020″/0.50mm, which can promote thinner and lighter product designs.
Threaded rivet nuts further eliminate any need for additional hardware beyond a mating screw to complete final component assembly. This can save time and money during production, due to fewer parts and assembly steps.
In attachment applications where components will need to be taken apart for service, threaded rivet nuts also will prove more practical than rivets or adhesives, which make disassembly impossible.
Unlike weld nuts or press-in type nuts, threaded rivet nuts can be installed anywhere in a shop without requiring product-dedicated assembly locations and they can be installed anywhere and anytime in the field during end-product maintenance or repair. Rivet nuts can be installed even after product finish is applied, because the compatible lightweight, portable hand-held installation tool will not damage the finish.
In general, the installation procedure into metal or plastic sheets of any hardness begins by threading a rivet nut onto the tip (pull-up stud) of the installation tool and inserting the fastener into a drilled or punched hole. When the tool is activated, the pull-up stud retracts and bulges the unthreaded portion of the rivet nut shank against the reverse side of the sheet to lock the rivet nut permanently and securely in place. The tool is then simply reversed to remove. A mating screw completes the assembly.
Some typical real-world applications for these rivet nuts include attaching aircraft seat trays, automobile mirrors and lights, luggage rack rails for vehicle roofs, automotive radiators, trunk "spoilers," ABS module mounting on vehicle dash panels, electronics cabinetry hardware, and appliance handles and hinges, as well as closed-structure sections with minimum backside clearance such as roll forms, tubing, and extrusions.
Two Product Groups
Threaded rivet nuts can be classified in two basic groups: standard and heavy-duty. Standard rivet nuts will satisfy most blind applications where permanently installed threads are required. Heavy-duty rivet nuts (featuring heavy-duty heads) are engineered for the more demanding, high-performance applications.
Standard rivet-nut fasteners are available in unified and metric thread sizes from #6-32 to 1/2″-16 and M4 though M10; heavy-duty fastener thread sizes typically range from #4-40 through 1/2″-13 and M3 through M12. Both groups of rivet nuts are designed (and can be customized) with a variety of head and body configurations to meet specified parameters of a given application.
A variety of fastener types within both general groups have been developed, based on common industry usage. The standard family of threaded rivet nuts includes these five designs:
Half-Hex Shank Low-Profile Head: Features a hex body design and improved torque resistance.
Rib-Wall Low-Profile Head: Features a large diameter, low-profile head, and knurled shank to offer high all-around strength.
Rib-Wall Minimized-Profile Head: Minimized head profile compared with the low-profile type allowing near-flush installations with no need for special hole preparations such as countersinking or dimpling.
Thin-Wall Low-Profile Head: Features a low-profile head design and achieves flush installations with no need for countersink drilling or dimpling of the parent material.
360 Degree Swaging Low-Profile Head: Works in any material thickness over .029″/0.76mm including blind hole and exhibits high resistance to torque out. Nearly flush when installed with minimal backside protrusion for restricted space applications.
The heavy-duty family of threaded rivet nuts includes countersunk and flat-head fasteners.
Countersunk types offer the advantages of enhancing end-product appearance and enabling sheet-on-sheet attachment, since the countersinking feature allows the fastener to be installed flush with the surface of a sheet. These fasteners are available with rib or key features for high-torque applications. Flat-head types, which are also designed for high-load applications, are offered with open- or closed-end designs and with or without ribs.
Tooling Technology
The technology behind the tooling to install threaded rivet nuts has been engineered to work hand-in-hand with standard or heavy-duty fastener design and function. Dedicated tooling has been developed for both groups of rivet nuts.
Pneumatic installation tooling for standard rivet nuts utilizes "spin/spin" technology. In these installations, the fastener is fixed to the tool mandrel about a quarter of a turn. After the fastener is placed into the mounting hole, the tool is engaged. Its spinning action draws in the fastener, collapsing the fastener wall. When the tool stalls and the fastener is collapsed, the tool can be disengaged and reversed so that it spins out of the installed fastener. Installation is then complete.
Pneumatic/hydraulic installation tooling for heavy-duty rivet nuts utilizes "spin/pull" technology. In these installations, the fastener is fixed to the tool mandrel until the rivet nut is snug on the anvil. After the fastener is placed into the mounting hole, the tool is engaged, powered by an hydraulic cylinder. When the fastener is installed, the tool is reversed so that it spins out of the installed fastener. Installation is then complete.
With proper tooling and quality parts, users can achieve reliable fastener-installation rates up to 500 rivet nuts per hour (hand tools are available for low-volume applications). In the process, assembly (and disassembly) benefits offered by threaded hardware can be realized in "blind" attachment applications that otherwise would not be possible.