FH-X5-15X
Flush-Head Studs with X-Press™ Thread Profile – Type FHX –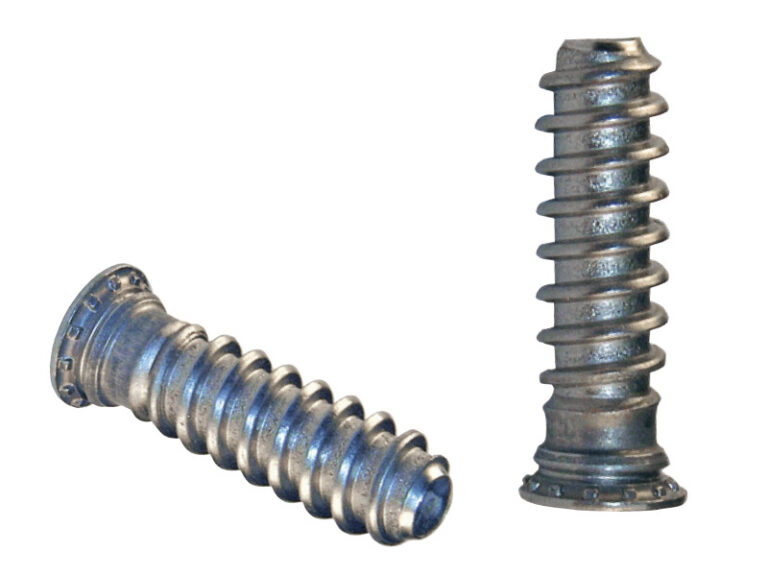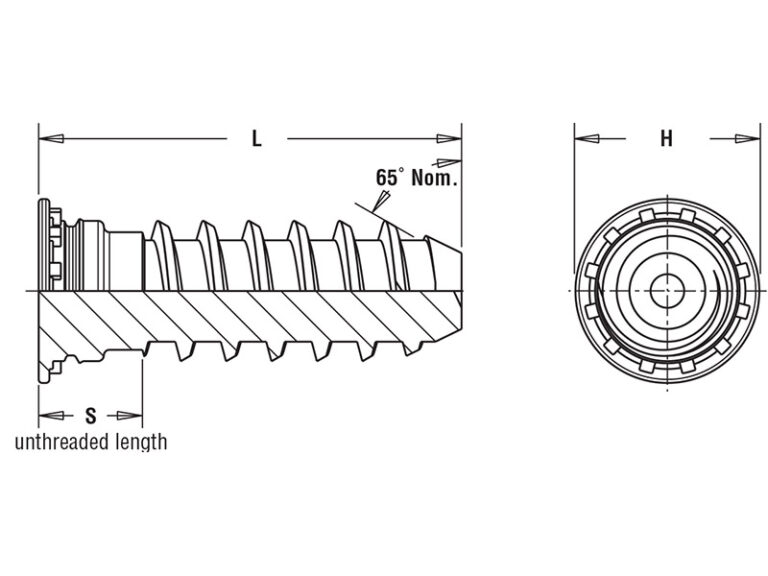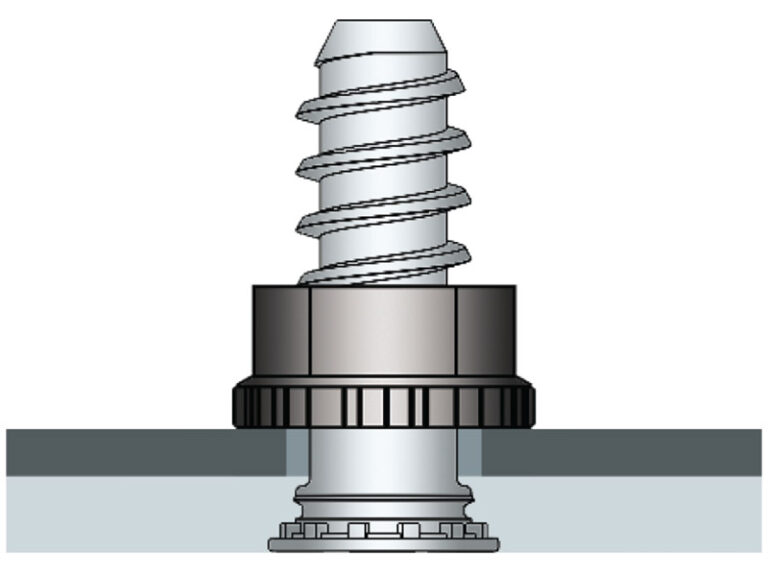 FH-X5-15X
Flush-Head Studs with X-Press™ Thread Profile – Type FHX –
PEM® self-clinching, flush-head studs with X-Press™ threads are typically usedwith push-on or other plastic fasteners. The coarse thread design of the threadreduces assembly time and provides high retention force. These self-clinching studs are installed in metal sheets by pressingthem into place with any standard press. They can also be installed usingautomated equipment during the in-die process. PEM® studs with X-Press™ threads are available with 5 mm and 6 mm metricthreads. Lengths range from 10 mm to 25 mm.
Features and Benefits
Offers fast, reliable attachment.
Reduces assembly time.
Allows for lighter assembly.
Self-clinching stud mounts flush inmetal sheets as thin as 1mm.
Thread design accommodates paintsand coatings without compromisingperformance.
Self-clinching technology is cleanerand has a more attractive finishedappearance than welding.
Can be installed during the stampingprocess with PEMSERTER® in-dietechnology.
Specifications
Thread Code

X5

Thread Size

5 mm x 1.6

Thread Size X Pitch

5 mm x 1.6

Fastener Material

Carbon Steel, Hardened Carbon Steel

Optional Finish

Rust Preventative Oil

For Use in Sheet Hardness

HRB 80 / HB 150 or less

Length Code

15

Product Category

Flush-Head Studs with X-Press™ Thread Profile – Type FHX –

CAD Supplier

PennEngineering® (PEM®)

CADPartID

112332

Application Type

Automotive Electronics, Datacom, Electric Vehicle Chargers, Industrial, Medical, Telecom

Base Panel Material

Aluminum, Steel

Brand

PEM

Fastener Characteristics

Threaded External

Industry

Automotive Electronics, Datacom & Telecom, Industrial & Commercial, Medical

Installation Equipment/Method

C-Frame Manual Feed

Product Type

Studs

Technology Type

Self-Clinching

Unit (Metric/Unified)

Metric
H ± 0.4_mm

6.5mm

Hole Size in Sheet + 0.08_mm

5.2mm

L Len Pm 015in Or 4mm

15mm

Min. Sheet Thickness_mm

1mm

S Max._mm

4mm
Inventory
| Distributor | Quantity | Contact | Phone | Address | Locations |
| --- | --- | --- | --- | --- | --- |