RIV942
ATLAS® RIV 942 Pull-To-Pressure Or Stroke Tool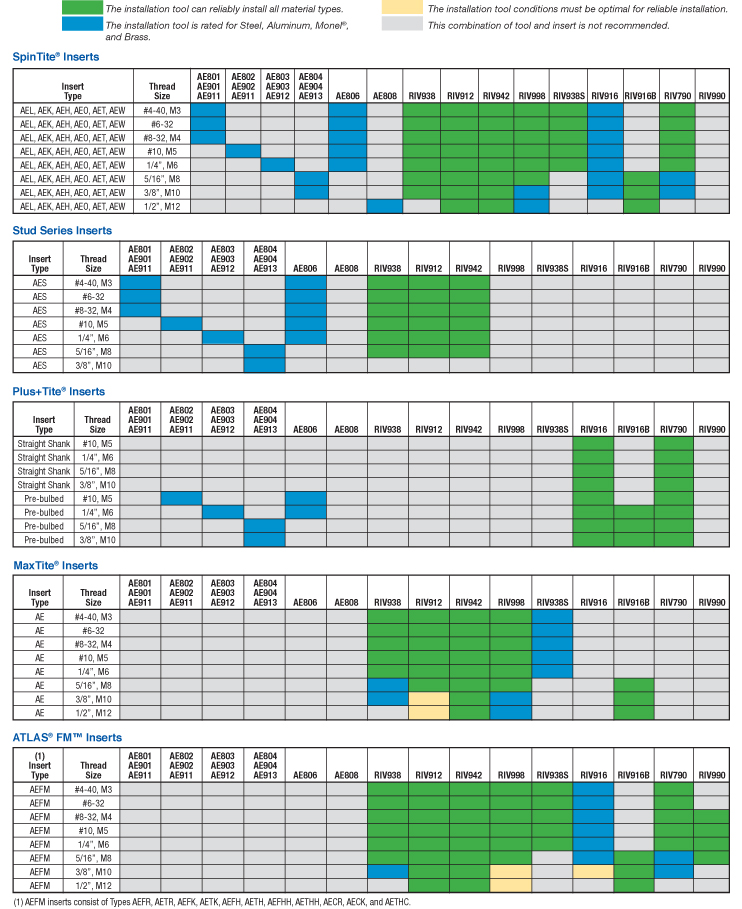 RIV942
ATLAS® RIV 942 Pull-To-Pressure Or Stroke Tool
The Riv 942 spin-pull tool can easily install ATLAS SpinTite® and MaxTite® fasteners.
The Riv 942 tool has two different systems of regulation, pressure or stroke, for installing inserts. The hydropneumatic system and the mechanical components of this tool are much more reliable so the tool works better and lasts longer than most other tools.
Mandrel is a hardened socket head cap screw which is easy to replace when necessary.
Specifications
Product Category

ATLAS® RIV 942 Pull-To-Pressure Or Stroke Tool

Product Detail

RIV 942 (1701600 tool only) – Nose pieces sold seperately.
RIV 942-UN (unified kit) – includes a gun and tooling to install thread sizes #6-32, #8-32, #10-32, 1/4-20, 5/16-18, and 3/8-16″.
RIV 942-MT (metric kit) – includes a gun and tooling to install thread sizes M4 through M12.

Specification Table

ATLAS® RIV 942 Pull-To-Pressure Or Stroke Tool Specification Table

Brand

ATLAS

Product Type

Installation Equipment

Technology Type

Installation Technology
Inventory
| Distributor | Quantity | Contact | Phone | Address | Locations |
| --- | --- | --- | --- | --- | --- |