What is an FEA Stress Analysis and Why Should You Do It?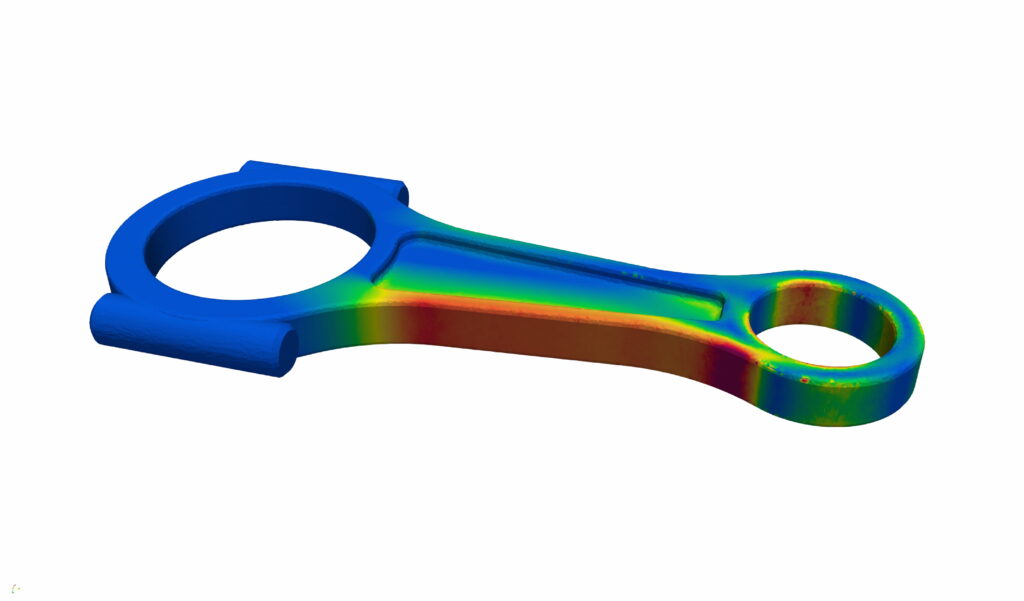 Finite element analysis (FEA) stress analysis is a type of testing that delivers powerful insights you can leverage to improve product design and optimise performance.
If you're new to FEA stress analysis or want to explore the opportunities it holds, this blog provides the answers.
What is an FEA Stress Analysis?
FEA stress analysis is a computerised method for predicting how a product reacts to real-world forces, vibration, heat, fluid flow and other physical effects. The analysis can find the critical points of a product, where the maximum stresses occur and determine the likelihood of failure.
FEA stress analysis is based on the principle that an object can be broken down into a finite number of smaller elements that can be analysed separately. This allows for a detailed examination of the internal stress distribution of an object, providing valuable information about how the product will behave in the real world.
What is the FEA Stress Analysis Process?
The process of FEA stress analysis involves creating a digital model of the product, which is then divided into a finite number of smaller elements. These elements are analysed using specialised software that applies the appropriate physical conditions, such as loads and boundary conditions, to each component.
The analysis results can create a detailed report that includes information about the product's stress distribution, deformation and failure points.
Benefits of Conducting FEA Stress Analysis
Improved Product Design
One of the most significant benefits of FEA stress analysis is that it can improve the design of a product. By identifying the critical points of a product and calculating the likelihood of failure, engineers can make design changes to ensure the product can withstand the forces it'll be subjected to in the real world. This can make a stronger, more durable product that's less likely to fail.
Reduced Development Time and Costs
FEA stress analysis can also help to reduce the time and costs associated with developing a new product. By identifying potential problems early in the design process, engineers can make changes to the design before manufacture, mitigating the risk of costly and time-consuming failures.
Additionally, engineers can test multiple design alternatives based on performance. As a result, design engineers can send products to market with the added reassurance that they've produced an optimal design backed by thorough research, testing and data.
Increased Safety
FEA stress analysis can also help to increase a product's safety features. Engineers can change the design by identifying the critical points, ensuring the product is less likely to fail and preventing accidents and injuries.
Optimised Performance
When identifying and thoroughly testing a product in relation to its stress-bearing points, engineers can make changes to the design before production to ensure maximum performance. Products will be more efficient and have a longer lifespan, increasing product reliability and cementing consumers' faith in the brand.
Conclusion
FEA stress analysis is a powerful tool that can improve product design and safety, optimise performance and reduce development time and costs. It's a versatile testing method that can be applied to a wide range of products and industries.
With the help of specialised software, it can simulate the behaviour of any system, allowing engineers to predict potential problems and make the necessary changes to prevent them before commencing manufacture.
Maximise Your Product's Performance with Dedicated PEMedge® Testing Services
PEM® customers benefit from our best-in-class testing services. Click below to learn more about how we can deliver the insights that help improve your products' performance and reliability.