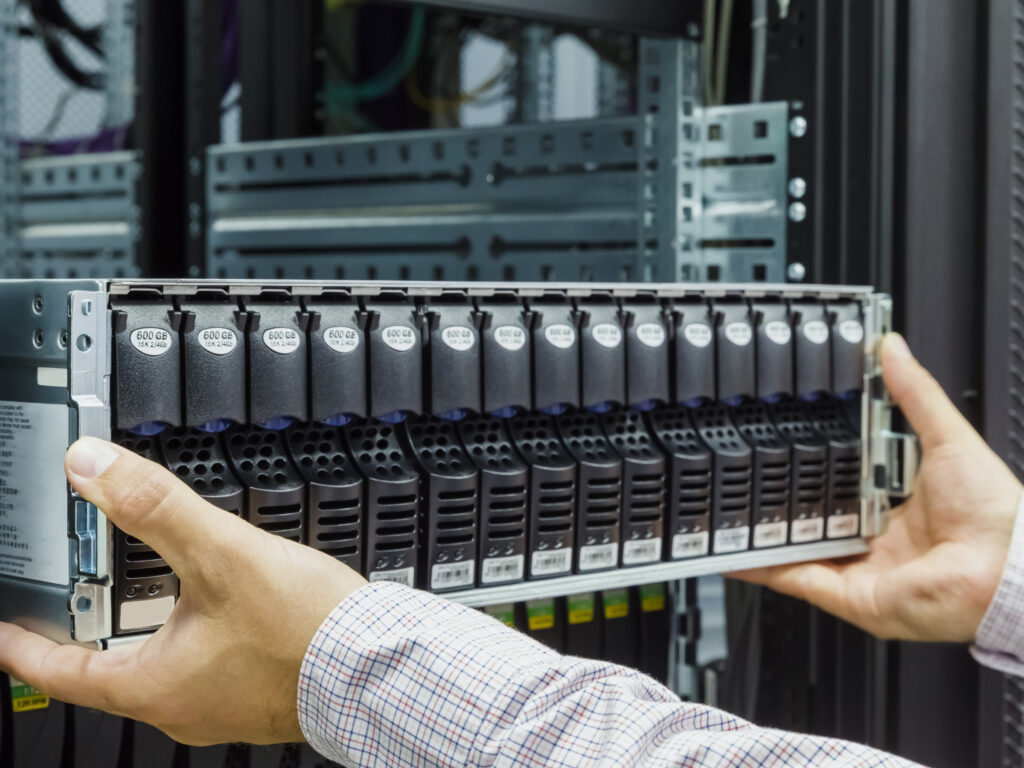 Benefits of SpotFast® Fastener
Unlike rivets that "bulb" during installation, the ultimately flush profile of SpotFast® fasteners allows for unobtrusive attachment requiring minimal space. A smooth surface is retained for finishing and fasteners can be concealed easily with paints or powder coatings.
Alternative to riveting and spot welding
No special installation equipment required
Flush or sub-flush both sides
Minimal space requirements
No countersinking or other hole treatment required
Can be installed blind into bottom (panel 2) sheet
Can be concealed with paints and powder coatings
RoHS compliant
Types of SpotFast® Fasteners
SF™ - SF Fasteners create a permanent, flush joining of two sheets. Squeezing the fastener into place causes a cold-flow of panel material into the fastener's two separate clinch profiles. The SF fastener is designed for joining metal to metal. They install smooth with the top sheet, and flush or sub-flush with the bottom sheet. Fasteners can
Attach two metal sheets too difficult to weld
Fasten sheets of unequal thicknesses
Join dissimilar metals unable to be welded
Attach ultra-thin metal sections
SFP™ - SFP Fasteners offer the same benefits as the SF fastener but are made from precipitation hardened stainless steel for installation into stainless steel sheets
SFW™ - SFW fasteners offer the same benefits as the SF fastener but are specifically designed to allow pivoting (hinging) of two sheets of metal. A wave washer provides the consistent torsion to allow repeatable rotation.
SFK™ - SFK fasteners are designed for flush joining of metal to PCB/plastic panels.
Use Cases
Server Mounting Rails
PEM® Solution:
SFP SpotFast® Fastener
Description:
Application needed a low profile and strong attachment point for rackmount rails. The SpotFast design, modified for stainless panels, solved the problem. This enabled a more dense server in a smaller profile.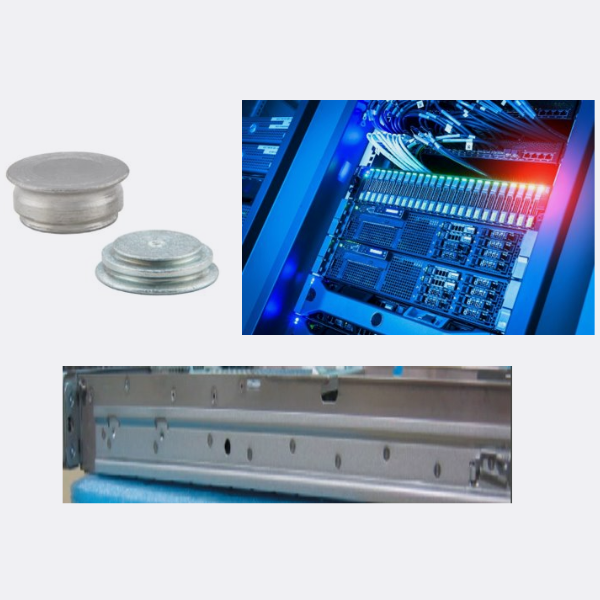 Pill dispensing machine actuator
PEM® Solution:
SFP SpotFast® Fastener
Description:
SpotFast fasteners are used as a pivot point for an actuator motor on medication dispensing machines.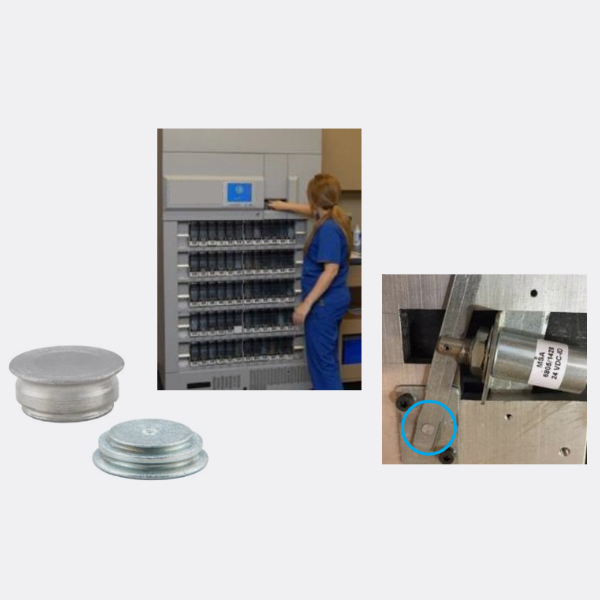 Recessed lighting fixture
PEM® Solution:
SFW SpotFast®
Description:
This lighting fixture has a reflector that can be adjusted by the end user to direct the light as needed. The customer needed four fasteners that would allow easy movement and captivated hardware. An additional requirement was that the fastener must be flush on both sides. To allow for easy but consistent movement, a washer was added between the two plates. The first step of the assembly process captivates the SpotFast® fastener into the rotating link. A washer is then placed over the SpotFast® fastener and then it is clinched to the fixed link of the fixture.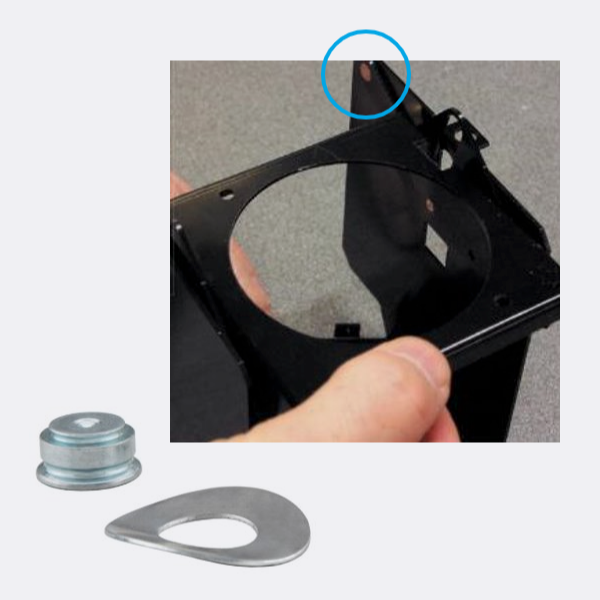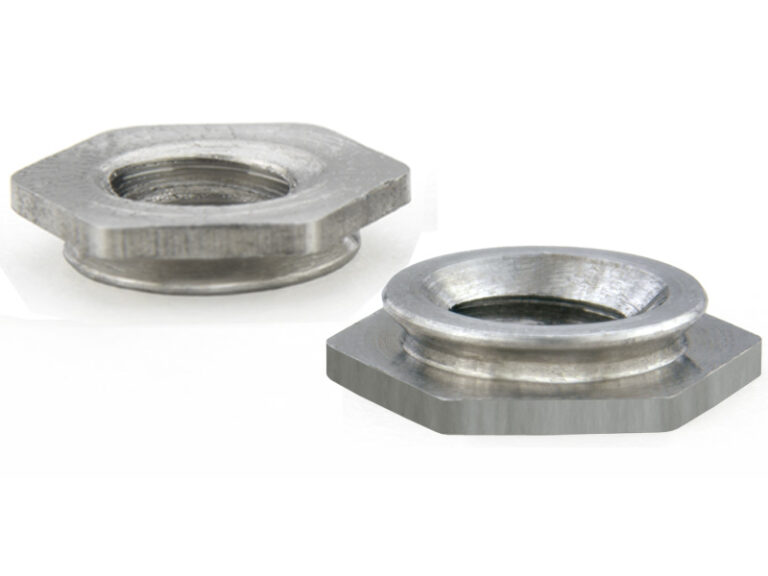 F™ Flush Nuts
PEMSERT® self-clinching flush nuts are designed to be installed into sheets as thin as .060"/1.5mm.

F™ and F4™ fasteners are ideal for applications where a thin sheet requires threads stronger than a tapped hole but still must remain flat, with no protrusions on either surface, enhancing the functional and cosmetic qualities of the entire assembly.

PEMSERT® flush nuts are installed easily by squeezing them into a round hole in metal sheets. They can be installed before bending and forming to provide threads in places which would be inaccessible for installation after chassis are formed. The hexagonal head along with the proven PEM® self-clinching design ensures high axial and torsional strength.

F4™ flush nuts are specifically designed to be installed into stainless steel sheets.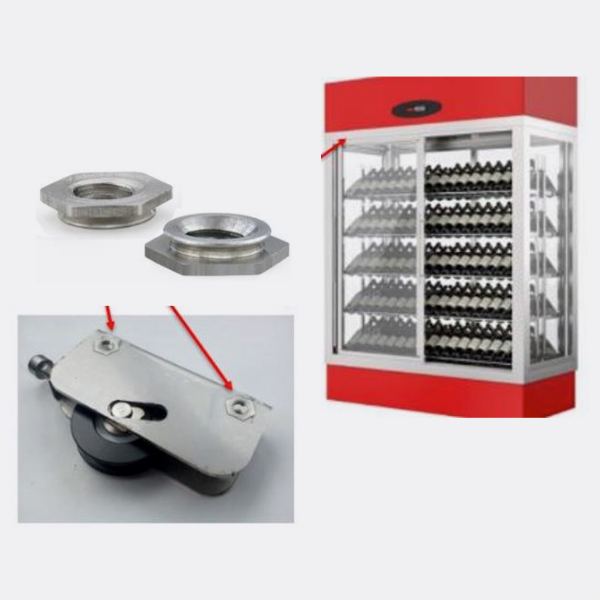 Use Case
Food Service
Display case sliding door wheel assembly
PEM® Solution
F-M5-1 Flush Nut
Description
The flush nut provided stronger threads than a tapped hole, and allowed the wheel assembly to be flush so that it could be installed between the frame walls.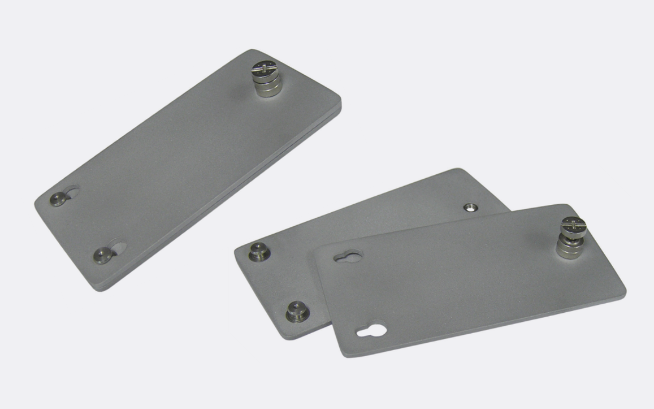 KEYHOLE® SKC-F™ and SK4-F™ Fasteners
SKC-F™ and SK4-F™ fasteners are designed so that two sheets can be quickly joined flat against each other. Typically, several fasteners are used with one standard PEM® threaded F™ flush nut which accepts a screw to secure the sheets against any unwanted movement.
Allow detachable spacing of two sheets
Clinch feature mounts fastener permanently and flush or sub-flush into metal sheet
Unique barrel design allows for quick "panel-on-panel" attachment and detachment
Can be clinched into blind hole where concealed head is required
Makes horizontal or vertical component mounting possible
SK4-F™ fasteners are now available for installation into stainless steel sheets
Ground-based radar system
PEM® Solution
KEYHOLE® stand-off
Description
2 SKC-F1.5 sheet joining fasteners are used to mount a printed circuit board to a .080" thick 6061-T6 baseplate. Once connector is seated the customer uses a custom PTL2 to lock the board in place. The challenge was to reduce fastener count and allow for quick board replacement in the field.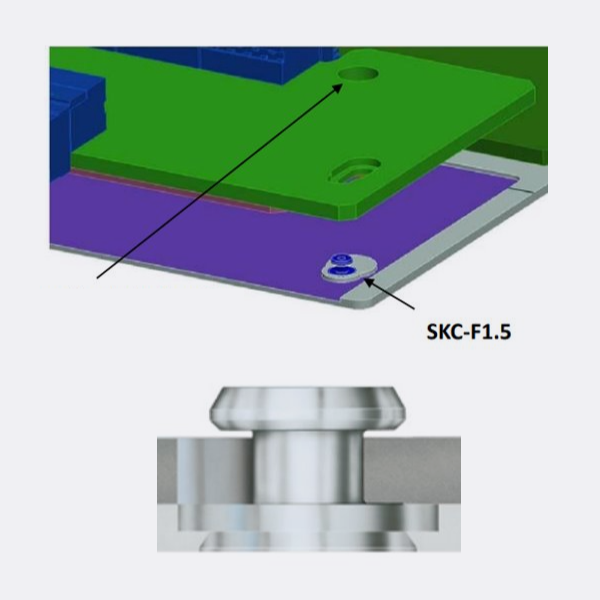 Automatic coffee machine
PEM® Solution
KEYHOLE® stand-off
Description
This customer was already using PEM fasteners. But in one location, they learned that they could replace a S-nut and loose screw with short SKC.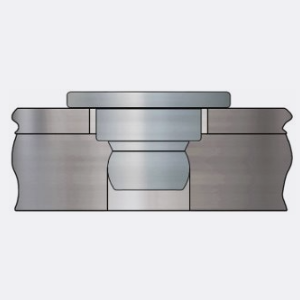 TA™ T4™ microPEM® TackPin® Fasteners
Enable sheet-to-sheet attachment, replacing costly screw installation in applications where disassembly is not required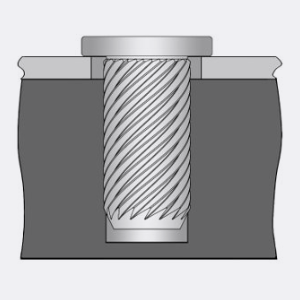 TKA™ TK4™ microPEM® TackSert® Pins
Enables attachment of metal sheets to plastic, replacing costly screw installation in applications where disassembly is not required