INST-MACH-10
PEMSERTER® In-Die Fastener Installation System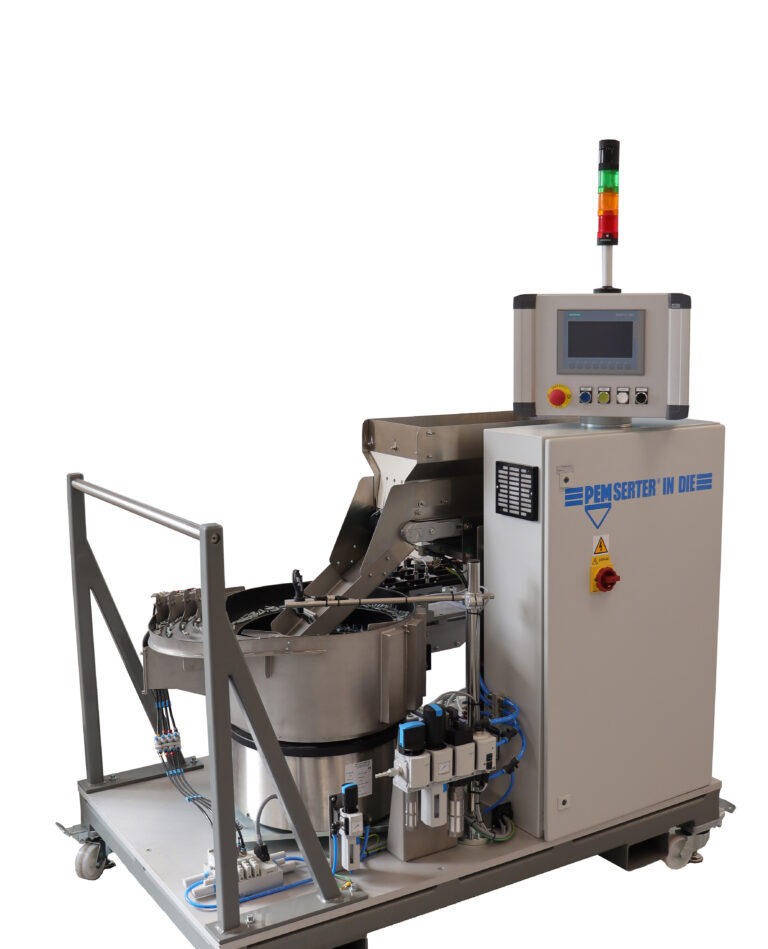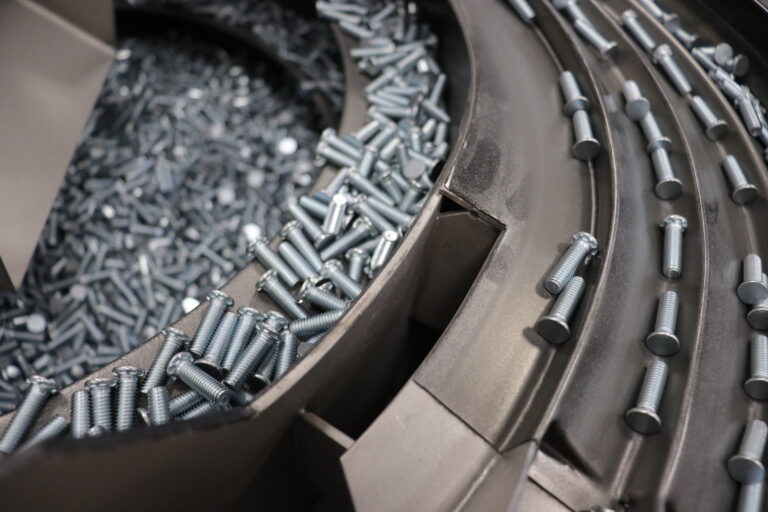 INST-MACH-10
PEMSERTER® In-Die Fastener Installation System
The PEMSERTER® in-die fastener installation system brings new dimensions to stamping capabilities. It incorporates the latest technologies to deliver the performance that is needed to compete in the highly competitive stamping industry. It eliminates the secondary operations typically required for fastener insertion, thus reducing overall labor costs, improving part quality and dramatically improving product through put.
As designed, the system interfaces with the die and the press with surprising ease. Through the use of a multi pin twist lock connector it is virtually plug and play. All that is needed to operate the system is a standard 110V (230V for Europe) receptacle and shop air.
Other advantages are that the standard tooling is in press removable and can handle complex work pieces reaching into areas generally considered inaccessible. Additionally, if required special tooling can be engineered to fit your specific application. The complete in-die fastener installation system consists of the die tooling, fastener-feeding system module, the die-sensing module, and the support needed to make every project a success.
Features and Benefits
Can be easily moved from press to press.
In press removable tooling can be easily removed for maintenance.
Easy interface with existing press controls.
Touch screen operator interface.
Self-diagnostics with extensive library of help screens.
Specifications
In-die PLUS module

Expand the master system with the addition of an In-die PLUS module to add additional fastener feeding capabilities (example, add a stud to a multiple nut system, or add a nut to a multiple stud system.) Simply connect the fastener delivery tubing to the die and the communication connector to the master system and enter the new configuration into the touch screen control.

Product Category

PEMSERTER® In-Die Fastener Installation System

Ability to be expanded for future applications

The system has the unique ability to be expanded for future applications. Select the expansion port option at time of order.

Multiple configurations

Can be equipped with multiple bowls or multiple configurations at time of order for a one piece system.

Standard In-Die Tooling

Standard in-die tooling is available to meet the needs for most applications. Custom designed tooling is also offered to meet the needs of your specific application. Please call us for more information about your requirements. We will be happy to assist you to design the proper tool for your assembly.

Brand

PEMSERTER

Product Type

Installation Equipment

Technology Type

Installation Technology
Inventory
| Distributor | Quantity | Contact | Phone | Address | Locations |
| --- | --- | --- | --- | --- | --- |