Designing 'Inside The Box' With Clinch Hardware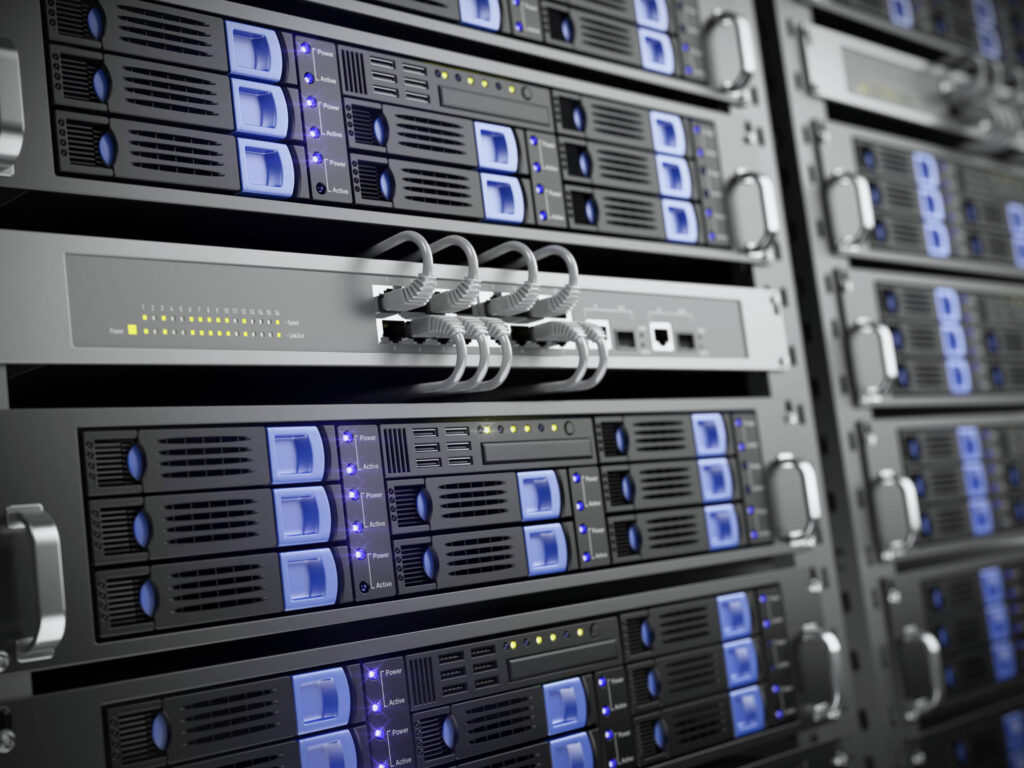 Specifying an effective fastening or joining method is not simply a matter of preference for design engineers striving to adhere to the principles of DFMA ("Design for Manufacturing and Assembly") and DFS ("Design for Serviceability"). Fastening and joining methods must clearly deliver assembly efficiencies, ensure end-product integrity, and provide access to components when necessary. In the case of enclosures, unique attachment challenges arise, relating to space limitations for various components that may require subsequent service or replacement.
Traditional so-called "permanent" fastening methods, such as adhesives or welding, inherently fail to allow for product disassembly. Welding further causes undesirable fumes and burn-outs and often requires complicated electrodes and pilots that can stall production. Even some types of conventional mechanical fasteners have drawbacks. For example, sheet-metal screws can fall short in the areas of reusability and holding power.
Among the ideal solutions for attachment applications in enclosures are self-clinching fasteners, which offer performance and service advantages that conventional fastening and joining methods cannot. They install quickly and permanently, minimize the need for additional hardware, and promote access and serviceability. Across the board they satisfy DFMA and DFS objectives.
Dozens of types of self-clinching fasteners in more than 12,000 variations have been developed over the years. The latest innovative clinch hardware for enclosures includes:
Threaded Access Hardware. These types (also known as panel fastener assemblies) typically will be located and installed on an enclosure's exterior panel to enable subsequent access. Their captive screws can contribute to improved MTTR (Mean Time To Repair) by reducing the number of parts to be handled. The captive-screw design further eliminates the risk of loose hardware falling into power supplies or circuitry. Most panel fastener types are spring-loaded and all are installed permanently to provide strong reusable threads for secure attachment.

Self-Clinching SNAP-TOP® Standoffs. Without the use of screws or other threaded fastening hardware, these types of fasteners are designed to attach and accurately space PC boards and subassemblies. Upon installation, self-clinching standoffs utilize a spring action to hold PC boards and subassemblies securely, while allowing for quick attachment and removal of boards or panels with a simple snap-on/snap-off action and without the use of tools.
Self-Clinching KEYHOLE® Standoffs. These can enable a PC board or panel to be slipped quickly into place and then removed easily when needed in an enclosure simply by sliding the board sideways and lifting it off. No tools for the on/off operations are required. They are especially useful for spacing or hanging replaceable components. Typically, several KEYHOLE standoffs are used with a standard threaded standoff, which accepts a screw to secure a board or component against any unwanted movement.
Self-Clinching Cable Tie-Mounts and Hooks. These types can provide secure and reliable attachment points for mounting wires within enclosures. They install permanently without screws and eliminate the use of adhesives that usually fail over time and temperature cycling.

Mounts allow users to slide ties easily through the hardware's "eye" for fast cable mounting; hooks enable users to attach, remove, and return tie-bundled wires at their mounting points when components need to be accessed for service or when wires must be replaced. The hook feature allows ties to remain intact and wires to remain wrapped.
Compared with traditional mounting methods, this hardware can be placed with assurance at designed locations and angles to remain secure for the life of an assembly; they will not protrude on the opposite side and will not affect backside appearance or clearance; and they do not create openings that can result in EMI/RFI or contamination of electronics by dust or dirt.
Clinch Fasteners for Right-Angle Attachment. These are uniquely designed to provide strong right-angle attachment points and can serve at various locations within an enclosure as cost-effective alternatives to bent tabs at edges of sheets; bent tabs in the middle of sheets; bent flanges; right-angle brackets; tack welds; and loose hardware. Benefits in using right-angle clinch fasteners include more predictable designs and tighter design control, no more tab cutouts (better EMI/RFI shielding), material and assembly cost savings, reduction of loose hardware, more attractive panels, and elimination of welding.
These typically will be specified to hold the sides of a box in a rigid right-angle attachment, but their unique external shape promotes other purposes. As examples, since mating screws can be inserted from either/both ends of these fasteners, a pair of PC boards can be mounted (and spaced) on each end; open-top types can be used to support and contain one edge of a PC board; and "mini-enclosures" in corners of a box can be created.
In addition to these types, virtually all clinch hardware can be applied successfully to the challenges presented by enclosure design and assembly.
As a real-world example, Jonathan Engineered Solutions (Irvine, CA) has developed a rack-mounted server application for an enclosure combining a highly engineered slide mechanism, bracketry, and our self-clinching hardware.
The slide mechanism is equipped with steel brackets attached to the outer member of the slide, providing the means to mount the slide mechanism within an enclosure. In each bracket six installed PEM® self-clinching custom steel pins perform the function of positioning and engaging with the holes in the vertical mounting rails of an enclosure. The pins are tapered (one end larger than the other) so they will do the job whether holes are square or round, making this method ideal for the various hole configurations usually found in today's enclosures.
JES then makes use of additional PEM hardware by installing standard self-clinching steel nuts onto the backside of each .090″-thick bracket. The nuts mate with a custom PEM thumbscrew when the assembly is ready to be secured. Neither the pins in the brackets nor the thumbscrews require tools, promoting desired "tool-less" attachment.
In applications involving bus bars to distribute high current from power supplies to components, Eldre Corporation (Rochester, NY) makes extensive use of standard self-clinching nuts and studs, whether to achieve mechanical mating of components or terminations. Furthermore, the PEM hardware maintains the mating surfaces that carry the current.
As examples, a three-layer laminated bus bar designed by Eldre to distribute power within a central telecommunications office switching system includes a self-clinching threaded stud mounted into each flexible tab. This provides the means for simple attachment to a backplane and minimizes installation time.
For another Eldre customer individual bus bars mounted inside a circuit breaker tray are nested in a machined FR-4 frame to provide output connections. Two self-clinching studs and a self-clinching weld nut installed in each bus bar offer an effective interconnect solution without requiring costly custom connectors. The assembly's design further promotes proper safety separation and single-component installation.
As these applications and fastener types suggest, every fastening decision can impact the early stages of enclosure and internal component design through to assembly and, ultimately, end-product performance. As a result, fastener suppliers have emerged as working partners with design engineers, whether for enclosures or other units, serving as specialized industry resources for greater understanding about the value and versatility of self-clinching technology.