Enhance Your Designs with Expert Fastener Training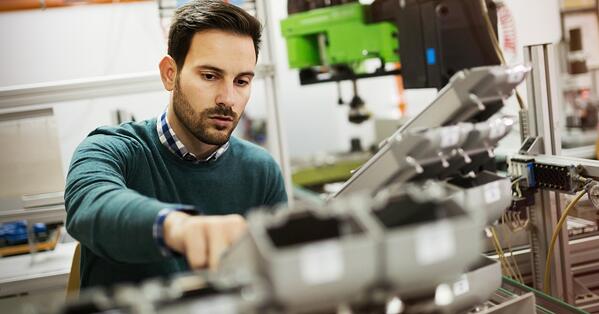 In the assembly of any engineering project, fasteners play an integral role in the process. Whether it's in automotive electronics, EV battery charging, consumer electronics production, and other industries, the right fasteners are critical.
However, design engineers and managers often overlook the integral selection of fasteners during the design process. This blog explains why fastener training for engineers is important for a product's overall design and quality.
What is Fastener Training?
Fastener training allows any engineer working in design to increase their knowledge of fastener assembly in a project. This can enhance technical understanding and industry expertise for high-quality and stable product design and implementation.
A typical fastener training program includes:
Fastener products, standards and specifications.
Lessons on fastener selection, design and installation methods to improve product outcomes.
Contribution from recognized industry experts in the field.
Real-world training for design engineers.
The customised training sessions are designed to give attendees insights from industry experts who cover theory, best practices for fastener selection, practical application examples and more. Engineers will also learn through real-world practice, including fastener implementation tests and solution application across multiple industries, from automobiles to consumer electronics.
The free-to-register FastenerClass™ lessons provide innovative solutions and education to help design engineers reduce costs, assembly time, strength and weight.
PEM®'s FastenerClass™ is a virtual training course that is a complimentary option for anyone in engineering or design who wants to enhance their design efforts.
What are the benefits of a fully trained Design Engineer?
Fasteners and bolted joints are critical to the safety and longevity of many types of equipment. Incorrect application of fasteners can lead to poor product design. By taking part in the right training course and process, a design engineer can unlock the potential of effective fastener implementation. The benefits of full training in fastener engineering can include:
Lower assembly, maintenance and repair costs: Knowing how to control and manage different fastener types and applications can prevent the risk of avoidable defects for a long period. Effective fastener implementation can reduce repair and maintenance costs.
Increased safety: There are certain precautions you should take when working with fasteners. Having the technical knowledge about proper fastener selection and installation can prevent a hazardous situation.
Longer product life cycles: You can strengthen your fastening assembly by learning about different material properties. Knowing what fastener options to apply can enhance the quality and stability of your product design.
Having the full knowledge of self-clinching fasteners will allow design engineers to know which designs to include in every application, which minimises the risk of accidents, costly breakages and maintenance.
Learn more about expert fastener applications
As a global leader, PEM® specialises in providing the most effective engineering solutions. We provide fastener training to ensure strong and reliable application in various industries. For dedicated consultation on what types of fasteners to use and how to use them, schedule a virtual consult with a member of our senior team for expert advice on your project.