What Are the Viable Alternatives to Welding for Joining Metal?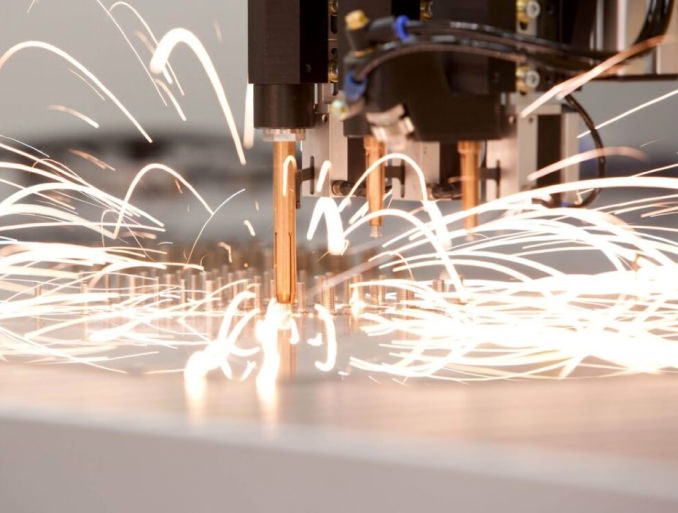 Joining metals is rarely a simple task, especially if you're working with multiple materials.
Among the range of metal fastening methods, welding is the most conventional and common method used today, mainly because of the strength in welded joints.
But welding faces several vital challenges, too — challenges which, thanks to new technologies and product innovations, now have a solution.
This article discusses the two critical alternatives to metal-to-metal welding, highlighting the advantages and disadvantages of each so you can make an informed decision on the best joining method for you.
In this blog, we'll cover:
Where Does Welding Fall Short?
When relying on welding as a method for joining methods, there are several key challenges you may come up against.
Energy Usage Goes Up
The welding process can produce harmful fumes, so it's essential to have a local exhaust ventilation (LEV) system installed to protect the welder and those working in the same space.
The resulting cost of installation and the cost of running these LEV systems can sometimes deter companies from using welding as a joining method.
With safety regulations regularly changing, chances are the LEV system will frequently need updating or even replacing altogether in line with legislation.
Welding Produces a Lot of Heat
So much heat that the metals being fused can become disfigured in the process. This can lead to weakened joints and reduced quality in the final product.
If the welded joint is so weak that the product is then made faulty, the production process is lengthened as engineers must carry out further work to rectify the problem.
This can cause delays to lead times and/or projects, ultimately leading to increased costs.
Components can also become corroded due to the coatings being burned off during the welding process.
There's a Limit to What You Can Weld
Welding will only work as a joining method if you're joining two of the same types of metal together. You can't weld dissimilar materials.
It's Difficult to Find the Right Person For the Job
Welding is a very time-consuming and labor-intensive process. Only highly skilled professionals can carry it out, too. The problem? There's currently a shortage in the industry. As a result, it can be challenging to find a welder with the necessary skills, experience and knowledge to get the job done correctly.
You May Not Achieve the Results You're Hoping For
Welding can increase a component's overall weight and a welded seal isn't always watertight. This is something to consider if you're working to strict specifications for weight and sealant factors.
What Are the Alternatives to Welding?
There are two main alternatives to welding: mechanical fasteners and adhesives. Each offers its range of advantages and disadvantages, which we consider below.
Self Clinching Fasteners vs. Adhesives: An Overview
Despite the popularity of welding, self clinching fasteners are a familiar joining method many will have come across before.
What Are the Advantages of Using Self Clinching Fasteners?
Self clinching fasteners offer a number of advantages ranging from the practicality of installation to improvements in the performance and quality of the end product. Chiefly:
They require minimal surface preparation
They have no cure time
The time taken to install a mechanical fastener matches that of welding two components together
They provide the only joining method that's easily reversible
What Are the Disadvantages of Using Self Clinching Fasteners?
When considering a self clinching solution for an application, engineers should keep in mind that a loose clinch nut could possibly be more expensive when compared to a loose weld nut or an adhesive.
What Are the Advantages of Using Adhesives to Join Metals?
As a joining method for metals, adhesives are relatively new to the manufacturing industry. They do, however, offer some advantages, including:
They're usually cheaper than welding or mechanical fasteners
When used correctly, they can create a bond that's equally as strong as welding
What Are the Disadvantages of Using Adhesives to Join Metals?
Adhesives present their own challenges when being used to join metals, including:
More surface preparation is usually required
They have a cure time
There's some specialist knowledge needed to ensure their effective use
Some additional structural support may be required
When deciding which joining method best suits your requirements, there are many variables to consider — cost, ease of application, safety and skill requirements, and overall quality of the result, all contributing factors.
You can find out more about the advantages of using mechanically attached threaded fasteners as an alternative to welding by reading our article.
Discover Self Clinching Fastener Technology
Learn about PEM®'s innovative self clinching fastener technology. A strong, versatile alternative to weld nuts, our range of self clinching fasteners are designed to streamline and simplify challenging spot weld and tack weld processes.