ReelFast® Surface Mount Fasteners
If you are already using "Reflow Solder" to create PC Boards, more value can be gained from the already in-place equipment with ReelFast® fasteners.
ReelFast® Surface Mount Fasteners (SMT) mount on PC boards in the same manner, and at the same time as other surface mount components prior to the automated reflow solder process.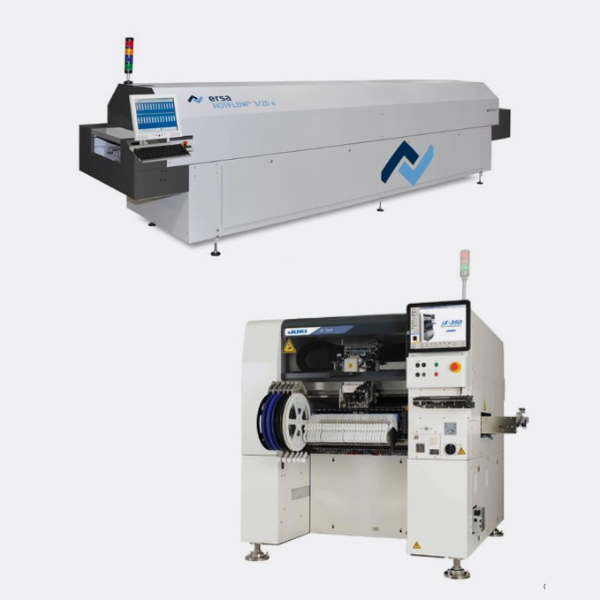 ReelFast®
The fasteners simply become another board component. This alleviates concerns about potential damage to PC boards due to improper secondary installation operations. The fasteners are provided on tape and reel compatible with existing SMT automated installation equipment.
The benefits of using ReelFast® SMT fasteners are:
Faster assembly
Reduced scrap
Reduced handling
Reduced rick of board damage
Types of ReelFast® Fasteners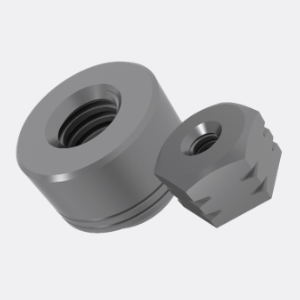 SMTSO™ SMTSOB™ Standoffs
Use Cases
Electronic Steering Control Module
PEM® Solution:
SMTSOB™ Standoff
Description:
Circuit board standoffs to hold steering control board.
Original parts specified for the project were broaching standoffs from a competitor. PEM® SMTSO™ standoff was offered as an alternative because it would allow for faster production. The fabricator liked the concept and lobbied the OEM to change its design. The PEM® parts were approved and specified in the updated design, even though they were more expensive, as the total installed cost was lower.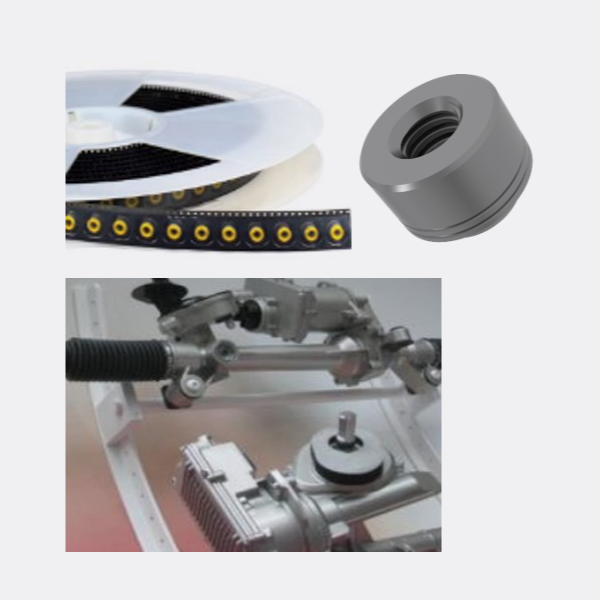 EV Fast Charging Station
PEM® Solution:
SMTSOB™ Standoff
Description:
Originally the application used PEM® steel SMTSO™ standoffs, but the customer needed a more conductive material that didn't overheat. The SMTSOB™ series was able to meet the customer requirements. The SMTSOB™ standoffs are used to mount the PC boards and for spacing the PC boards.
This EV charging station is primarily aimed for use at motorway service stations and petrol stations.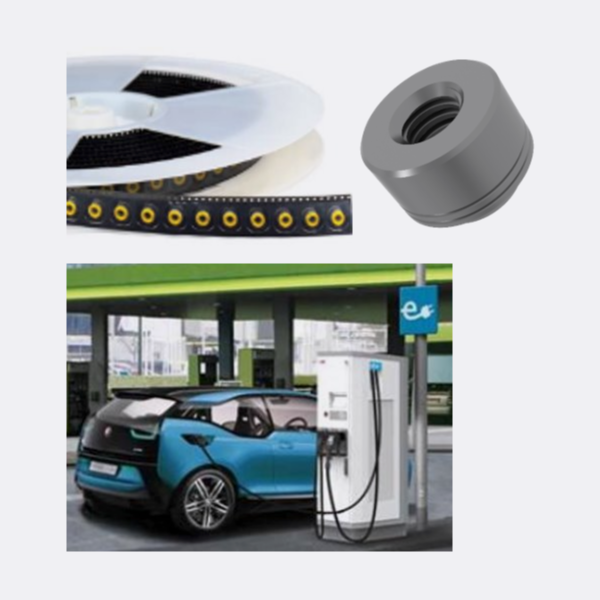 Fuel quantity indicator
PEM® Solution:
SMTSO™ Standoff
Description:
The customer is using four surface mount standoffs to separate two FR4 printed circuit boards of an Indicator housing. The SMTSO™ style allows the customer to install the standoffs closer to the edge of the board than would have been possible with a broaching standoff with no risk of damage to the board.
By using the SMTSO™ standoff, the customer also eliminated the secondary broaching process.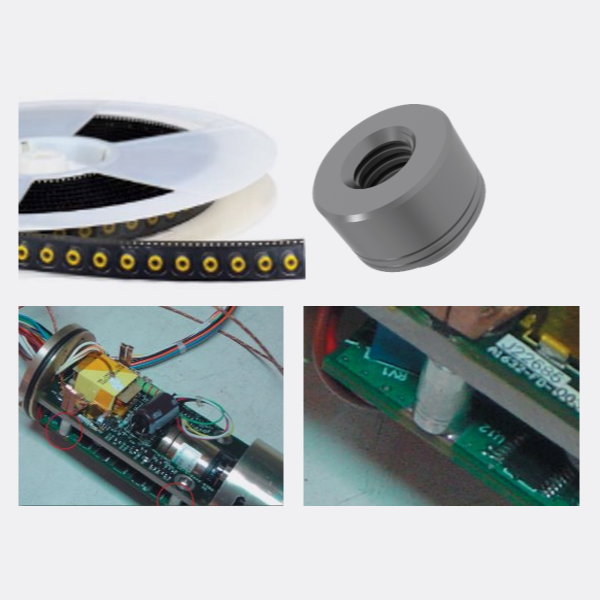 UAV - Unmanned Arial Vehicle
PEM® Solution:
SMTSO™ Standoff
Description:
Very small footprint needed for design. Severe duty requirements. Had to meet all DOD MIL specs.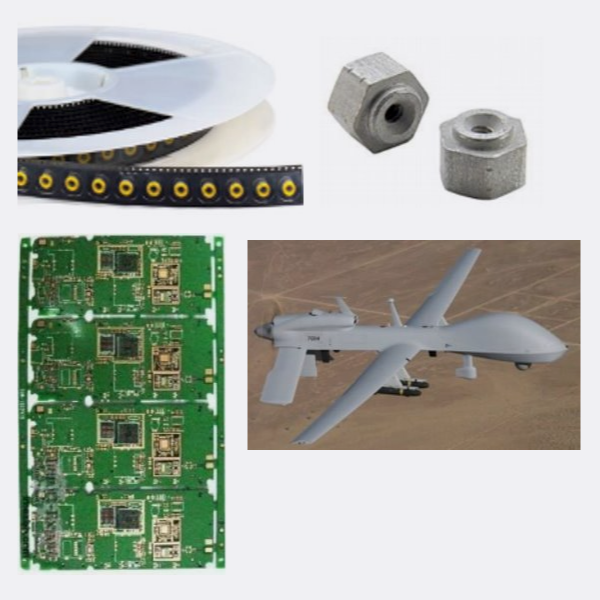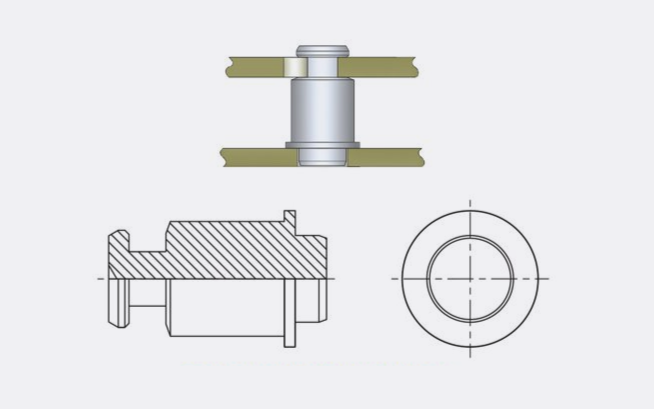 PEM® ReelFast® SMTSK™ KEYHOLE® Standoffs
Unique barrel design allows for quick attachment and detachment
Makes horizontal or vertical component mounting possible
Can be reflowed into a PC Board so a panel can be placed on top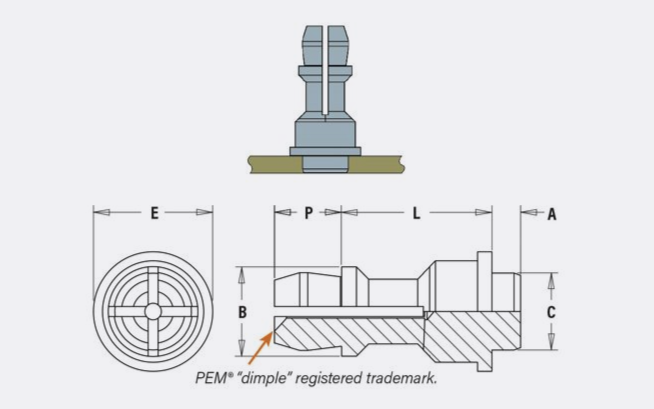 PEM® ReelFast™ SMTSS™ SNAP-TOP® Standoffs
4 flexing fingers so a second panel can snap on to the board
Can be reflowed into a PC Board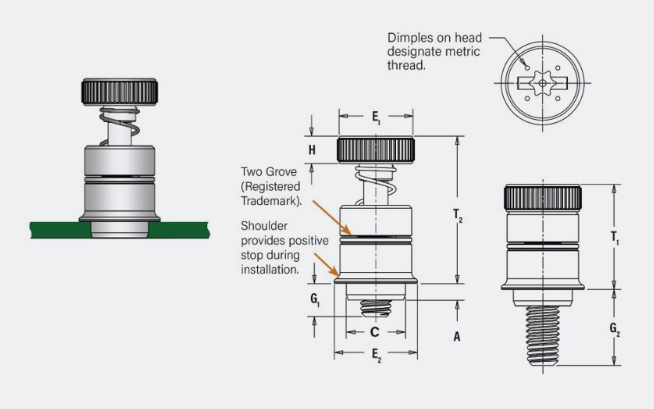 ReelFast® SMTPFLSM™ Surface Mount Captive Panel Screws
All metal captive screw assembly installs in one piece utilizing pick and place method
Combination drive, Torx® slot
Solderable finish
Shoulder provides positive stop during installation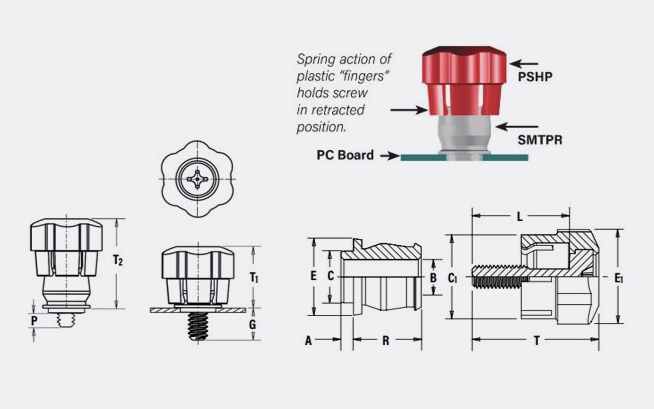 PEM® ReelFast® SMTPF™ Surface Mount Captive Panel Srcrews
Retainer installed using conventional surface mount technologies
Simply snap screw into retainer to complete assembly
Black ABS knob standard
Optional molded-through colors available
Available with Torx® recess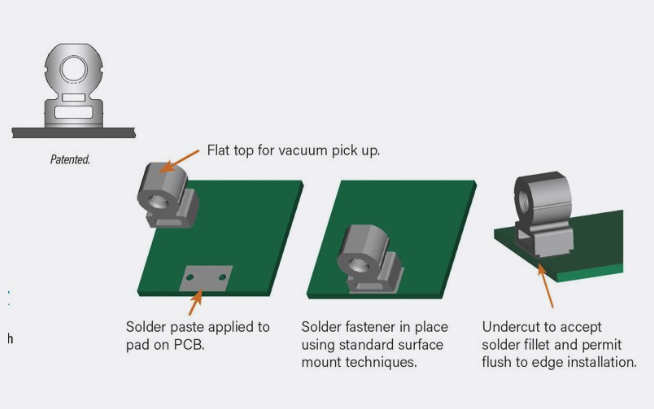 R'ANGLE® Right Angle Fasteners
Ideal for PC board applications
The bottom of the part allows a cable tie to go through it
Use Cases
Workstation Motherboard
PEM® Solution:
SMTPF™
Description:
The ReelFast® SMTPR-6-1ET and the PEM® PSHP-632-0L422 components are combined to produce a surface-mounted panel fastener in the customer's trademark color. This replaced the competition's metal snap-in panel fastener, as potential board damage has caused them to look for fasteners that are installed without applying pressure to the PC boards.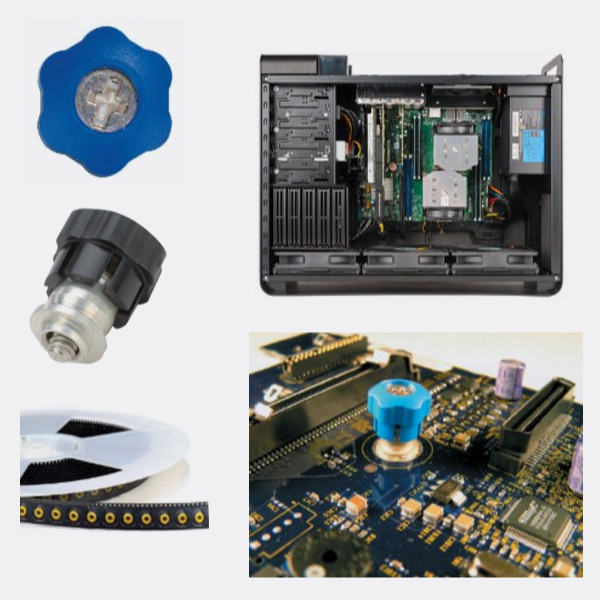 CT Scanner
PEM® Solution:
SMTPFLSM-M3-0ET plus 3 other SMTSOB™
Description:
The ReelFast® SMTSO standoff was chosen to space the two PC boards apart from each other, and the SMTPFLSM™ panel fastener was chosen to enable their convenient removal and reassembly.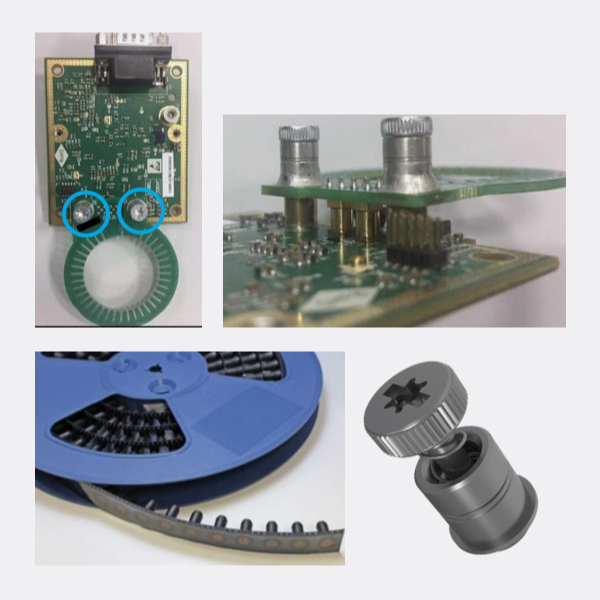 Have a question?
Talk to an Engineer.
See what's possible.
Connect with a PEM® engineering expert today and discover a reliable, cost-effective fastening solution for your challenging applications.
Fill out the form below or call us:
U.S. 1-866-236-4063
Europe: 353-91-751714
China: 86-21-5868-3688
Singapore: 65-6-745-0660