SGPC-M6-10
Swaging Collar Studs, Non Flush – Type SGPC ™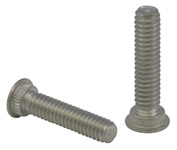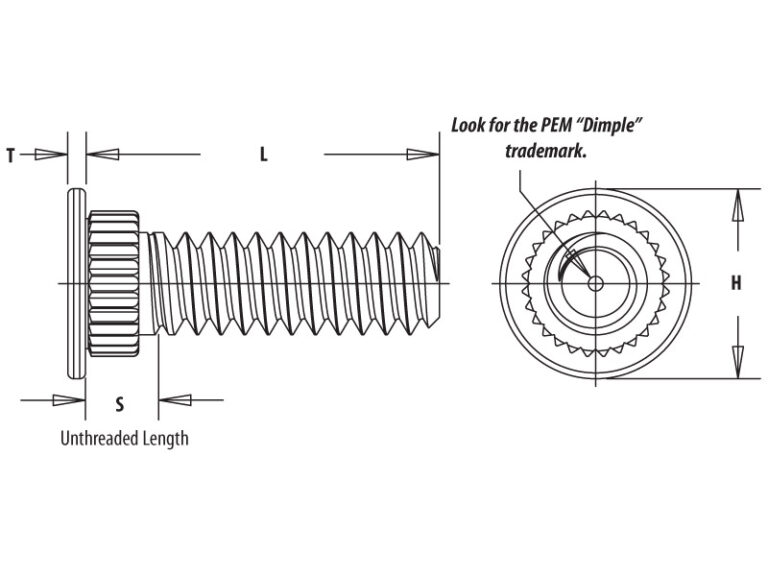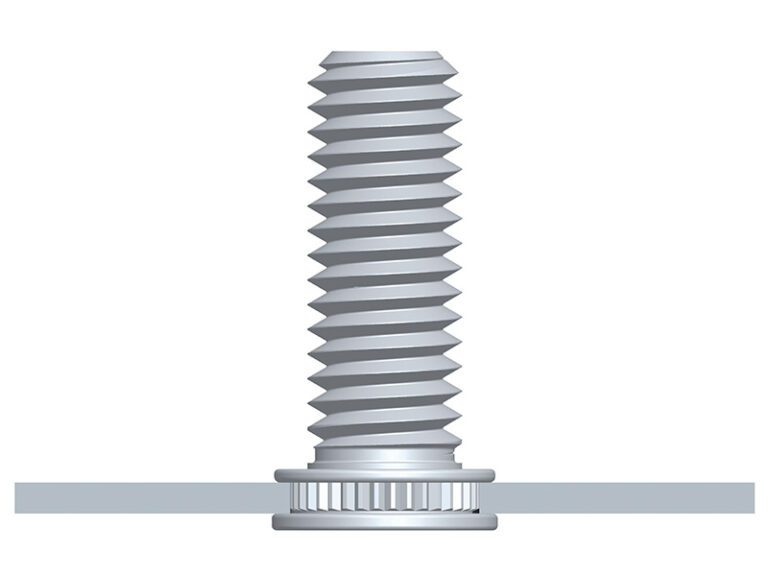 SGPC-M6-10
Swaging Collar Studs, Non Flush – Type SGPC ™
PEM Type SGPC swaging collar studs can install into most panel material, provide strong torque-out resistance and are suitable for close centerline-to-edge situations. These studs can also accommodate multiple panels as long as the total thickness does not exceed the maximum sheet thickness.
Features and Benefits– Installs into sheets as thin as .024" / 0.6mm.
Can be used to attach dissimilar materials.
Can be installed into most panel materials, including stainless steel and rigid non-metallic panels.
Allows for close centerline-to-edge distance.
Corrosion resistant.
RoHS compliant.
Specifications
Thread Code

M6

Thread Size

M6 x 1

Fastener Material

300 Series Stainless Steel

Material Code

SGPC

Standard Finish

Passivated and/or tested per ASTM A380

For Use in Sheet Hardness

Any

Product Category

Swaging Collar Studs, Non Flush – Type SGPC ™

CAD Supplier

PennEngineering® (PEM®)

CADPartID

104471

Application Type

Automotive Electronics, Datacom, Electric Vehicle Chargers, Electronics, Telecom

Base Panel Material

Any Panel Material

Brand

PEM

Fastener Characteristics

Threaded External

Industry

Automotive Electronics, Datacom & Telecom, Industrial & Commercial

Installation Equipment/Method

C-Frame Manual Feed

Product Type

Studs

Technology Type

Broaching
H Plus Minus 025 Mm

9mm

Hole Dia. of Attached Panel_mm

8.30mm

Hole Size in Sheet + 0.08_mm

7.5mm

L Len Pm 015in Or 4mm

10mm

Min. Dist. Hole C/L to Edge_mm

6.2mm

S Max._mm

3mm

Sheet Thickness_mm

0.6 to 1.2mm

T ± 0.1_mm

0.7mm
Inventory
| Distributor | Quantity | Contact | Phone | Address | Locations |
| --- | --- | --- | --- | --- | --- |