The Fasteners Design Guide — A Handy Manual for Design Engineers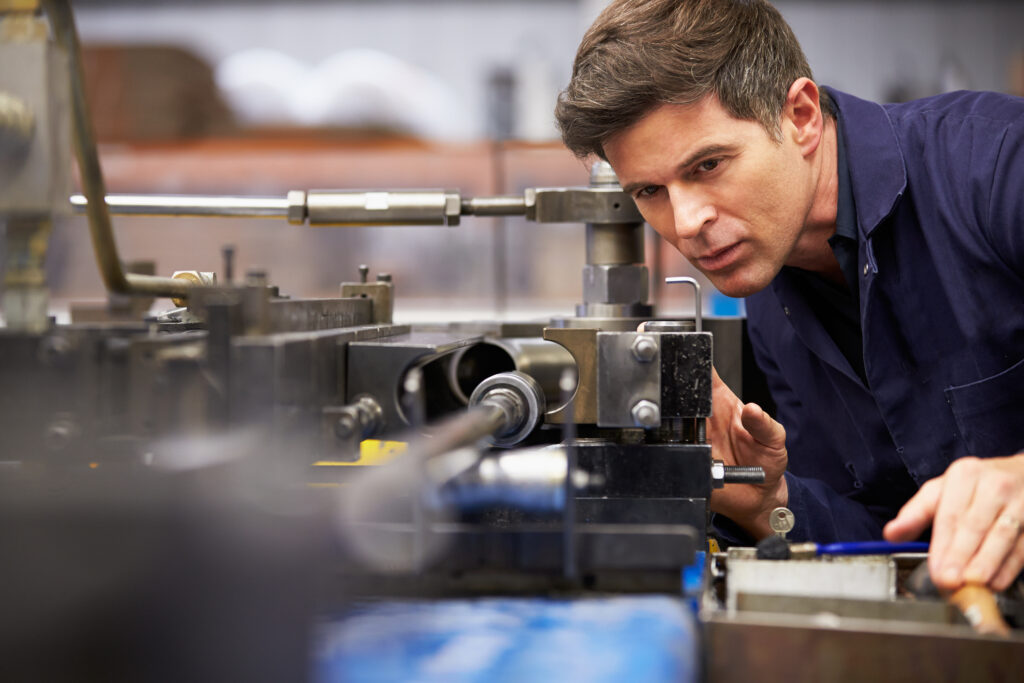 As digital transformation in industries such as electric vehicles (EV) and automotive electronics continues, the fasteners market is growing too. While this presents many opportunities, it also challenges design engineers to navigate an ever-growing list of products.
Our handy Fasteners Design Guide will help you confidently excel in your projects. In this blog, we'll give you an overview of what you need to know about fastener applications in each industry, covering the following industries:
Fasteners in Automotive Electronics
The overall performance of a vehicle's components depends on the type and quality of the fastener specified at the design stage. Common fastener types for automotive electronics include:
Self-Clinching Fasteners: Fasteners that use this patented design include nuts, studs and pins, standoffs and blind fasteners.
Surface Mount Fasteners (SMT): The benefits of using SMT fasteners include faster assembly, reduced scrap and reduced risk of board damage.
Broaching Fasteners: Broaching fasteners are knurled-shank fastening devices that can be pressed into a hole to provide attachment points.
Various factors should be considered when designing automotive projects to ensure longevity, conductivity and structural integrity, including:
Corrosion: Corrosion resistance is critical when selecting fastener materials due to potential safety risks.
Costs: Incorrect material selection and poor assembly can dramatically reduce the product's lifespan and incur high replacement costs.
Would you like to learn more about fastening in automotive electronics? Download our full Fasteners Design Guide to unlock the full potential of your design project's quality.
Fasteners in the Electric Vehicle and Charging Industry
It was reported that electric car sales — including fully electric and plug-in hybrids — doubled in 2021 to a record 6.6 million. As demand in the EV industry continues to grow, so does innovation within the market.
Fasteners are essential for charging units, battery casings and general infrastructure. The standard fasteners used are:
HFE/HFH/THFE Heavy Duty Studs: HFE (heavy-duty) studs are designed with an enlarged head diameter that projects above the sheet material.
Blind Rivet Nuts: Blind threaded inserts (rivet nuts or blind threaded rivets) provide strong and reusable permanent threads in sheet materials.
Similar to materials used in the automotive electronics industry, copper, steel and aluminium are the most widely used panel materials in electric vehicle projects.
Fasteners in Data Communications and Telecommunications
The datacom and telecom industries are pressured to put more technology into compact spaces, to combat shorter life cycles and costly resources. Effective fastener application can play an essential part in facilitating this demand.
Using the right fastener can keep equipment strong yet compact. Specific types of fasteners and applications used in this industry include:
Captive Panel Fasteners: Captive panel screws are designed to help keep parts to a minimum and eliminate risks associated with loose hardware that could damage internal components.
Self-Clinching Fasteners: Self-clinching fasteners provide strong threads in thin steel, stainless and aluminium panels, ideal for telecommunications.
Surface Mount Technology: Surface mount technology can be used to apply fasteners to printed circuit boards.
A key consideration when designing data and telecom projects is maintaining the performance of the core product. The technology involved must be robust and resilient for your project to work as intended.
Would you like to leverage fastener innovation in your design projects? By taking our free FastenerSeminar™, you'll receive expert training on how to make the most out of your fastener applications. Simply click the link below to find out more.
Fasteners in Consumer Electronics
From phones to PC components, wearables and innovative Internet of Things (IoT) products, consumer electronic manufacturers rely on various compact and adaptable fastening solutions. Fasteners used in consumer electronics include:
Micro TackPins and FlexTacks: Micro tackpins and flextacks will accommodate sheet-to-sheet attachment applications where disassembly won't be required.
Threaded Self-Clinching Micro TackScrews: Enable cost-effective sheet-to-sheet attachment by simply pressing into place, yet can be removed.
Micro TackSerts: Micro tackserts attach sheet metals to plastics or other non-ductile materials such as cast magnesium or aluminium.
When designing consumer electronics, you must consider the design and engineering requirements of the application. Unique features engineered into a micro fastener are critical to the project's overall design.
For deeper insight, you can find all the fastening types and materials in the Fastener Design Guide.
Fasteners in the Medical Sector
Effective fastener solutions in the medical sector are an essential part of facilitating medical innovation. The fasteners used in the medical sector include:
Self-Clinching Fasteners: Self-clinching fasteners provide strong threads in thin steel, stainless and aluminium panels suited for medical device installation.
Inserts for Plastic: Employing press-in, moulded-in or heat/ultrasonic installation, inserts provide strong and reusable permanent threads in plastic.
Want to Learn More? Download Our Design Engineers Guide Today
This blog is just a preview of the full manual ー PEM®'s comprehensive Fasteners Design Guide.
To learn more about our range of solutions, download the fasteners design manual for guidance on how you can make the most out of your design project with an assured fastener application. Get your free copy below.