The Most Common Sheet Metal Fastening Methods and Their Use Cases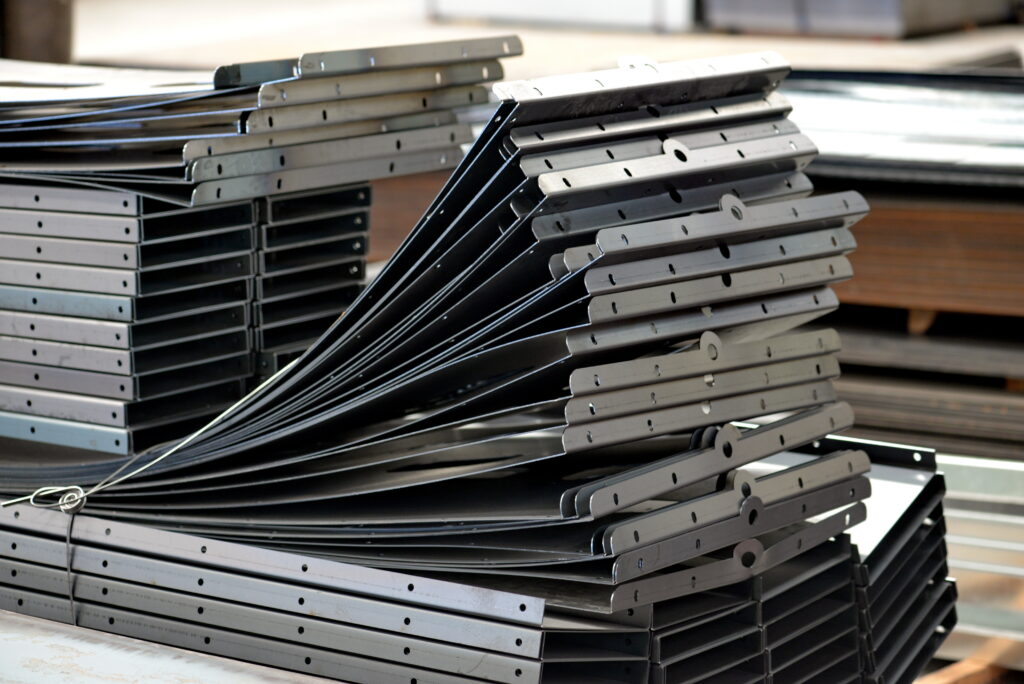 As one of the most common materials used in project design, it's essential that the right fastening methods are applied for sheet metal fabrication. But which methods are the most effective?
In this article, we'll discuss the most common sheet metal fastening techniques and how to get the most out of your design projects, covering:
The Most Common Sheet Metal Fastening Methods
Sheet metal can be used in almost any project. It can be applied using various methods, such as loose hardware application, welding and self clinching. Loose hardware can include rivets, nuts and bolts.
In the fastening industry, the two most common methods of application are welding and self clinching fastening.
Welding Application
Welding is historically one of the most common sheet metal fastening methods. The welding technique is a fabrication process consisting of two or more parts fused through heat or pressure. Conventional fasteners used for this method include tack weld and spot weld fasteners.
In project design, welding provides physical, strong bonds between sheet metals, resulting in high structural performance. However, this method has a few drawbacks, including:
Damage caused by temperature: During welding, sheet metal can get extremely hot. Hot temperatures can reduce the materials' strength, damaging crucial service coating.
Safety risks: Welding can be dangerous due to the amount of hands-on work and high temperatures involved. Welding can produce sparks and other fire risks when in close contact.
A lengthy process: As with various engineering methods, welding can be a time-consuming manual process that requires a high degree of skill. Finding the right people for the job can be costly.
Self-Clinching Fastening Application
Self clinching technology is most commonly used for sheet metal fabrication. This can be found in all industries where two components need to be held together.
This method involves installing the fastener into an anvil hole and placing the mounting hole over the fastener's shank. A robust solution for any type of sheet metal, self clinching fasteners can provide stable threads or attachment in metal as thin as 0.30 mm/.012". 
Self clinching is an innovative fastening method that provides environmental benefits and saves time and money. Specific self clinching fasteners used for sheet metal include: 
Floating self clinching nuts.
Self clinching blind and flush nuts.
Miniature self clinching nuts.
Self clinching flush-head studs.
Self clinching pins.
Would you like to learn more about sheet metal fastening and self clinching solutions? Our Self-Clinching vs. Weld FastenerClass® course in our FastenerSeminar™ covers everything you need to know. Register now to expand your knowledge with our fastening experts. 
Key Considerations for Sheet Metal Application
The most important consideration when applying sheet metal fastening methods to any component is knowing your material's hardness. Some panel materials may be too hard for self clinching.
Using accurate self clinching technology can push the metal to deform, causing it to cold flow into a specially designed recess in the shank or pilot of the fastener. Knowing your panel hardness can enable self clinching selection for any type of standard material, including stainless steel and aluminum panels. 
Why Choose Self-Clinching Solutions for Sheet Metal?
While self clinching and welding processes are effective ways of applying fasteners to sheet metal, self-clinching has various benefits that set it apart from welding. The benefits of self-clinching innovation include:
Minimised energy consumption: Welding takes a significant amount of electrical energy compared to self clinching methods. Self-clinching fasteners are cleaner and more environmentally friendly than welding — with no weld splatter and less carbon footprint. 
In-process installation: Self clinching fasteners are easily and efficiently installed into a plain round hole, with no secondary operations needed.
Stronger joints: The lack of heat source when using self-clinching fasteners means there are no weak points, whereas welding can increase the chance of thermal stress.
Cost reduction: Decreased installation cycle times and in-die installation capability for both medium-volume and high-volume applications can lead to shorter production cycles and cost savings. Whereas secondary tack weld operations typically require longer cycles.
Improved accuracy: Self clinching provides truer thread positional tolerance vs. weld.
Learn More About Self Clinching Fastener Innovation
Self clinching fastening is the most effective choice when fabricating strong sheet metal bonds in your design project. But the fastener used is only as reliable as the manufacturer. With an 80-year history, PEM® fasteners are an industry-leading provider of self clinching innovation. Our expertise spans globally and across multiple industries, including automotive electronics (AE), electric vehicle (EV), consumer electronics and more. 
Want to learn more about fastener types, applications and considerations across these industries? Our Design Engineers Fastener Guide covers all you need to know. Download the guide for free today.